Huntington hints at surprises when rosters expand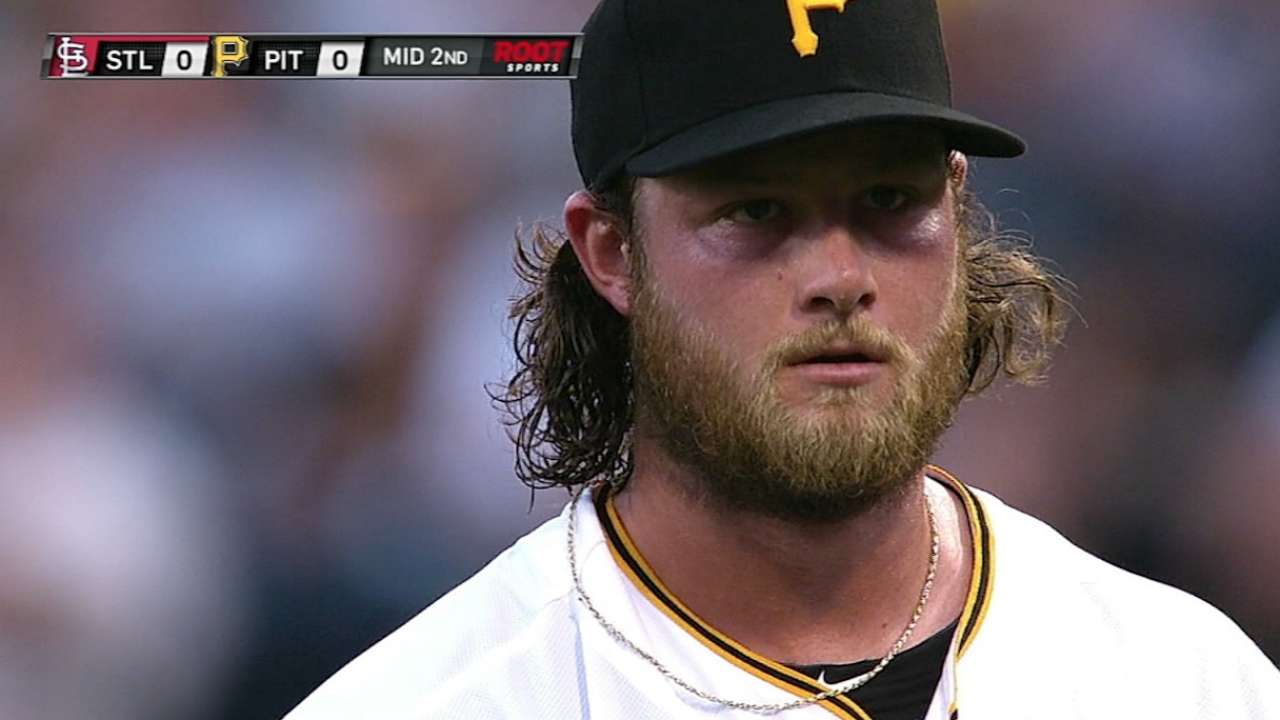 PITTSBURGH -- On the last day of August, the Pirates weren't tipping their hand for what they plan to do on Monday when Major League rosters can expand to 40 players.
Pittsburgh will bring some pieces into its clubhouse as it looks to reach the postseason for the second year in a row. But neither manager Clint Hurdle nor general manger Neal Huntington wanted to disclose who might be wearing black and gold later this week.
"I'll be happy to speak to why we call certain guys up and why we don't when we get to that point in time," Huntington said. "There will be some surprises, there will be some people scratching their heads."
Why will there be surprises? Huntington noted some players who seem deserving won't be called up because of their fit on the roster. With the Pirates close in the National League Central and NL Wild Card, Huntington said the team needs to have players who can be plugged in and help the Bucs win down the stretch.
"Our first three, four, even five years here, September callups were about opportunities and reward, guys who were getting a chance to see if they belonged on next year's club," Huntington said. "This year's September callups and last year's September callups are about getting a player skill set Clint can use to win a game."
Some of the moves are guaranteed. Gerrit Cole and Jeff Locke, Monday's and Tuesday's starters, respectively, were optioned this weekend to make room for Andrew Lambo and Brent Morel. Morel and Lambo were added as insurance players with Travis Snider (left hamstring) and Pedro Alvarez (left foot) injured.
Cole and Locke never left the Pirates clubhouse, and injured reliever Stolmy Pimentel as well as right fielder Gregory Polanco -- who was sent to Triple-A at the beginning of the week to get at-bats -- will all be with Pittsburgh early next week. Polanco can't return until Tuesday, the day after the Triple-A season ends.
Catcher/first baseman Tony Sanchez was also in the Pirates' clubhouse after a 3-2 loss to the Reds on Sunday, preparing to travel with the team to St. Louis.
As far as bringing any outside help through a waiver deal, Huntington didn't make it sound like that was much of a possibility.
"There are not a lot of players that we feel are significant additions for us available that have cleared waivers, or have got to us on a waiver claim situation," Huntington said. "It hasn't been a lack of effort, hasn't been a lack of interest, but nothing imminent at this point."
Stephen Pianovich is an associate reporter for MLB.com. This story was not subject to the approval of Major League Baseball or its clubs.