Snider confident a few days' rest will do the trick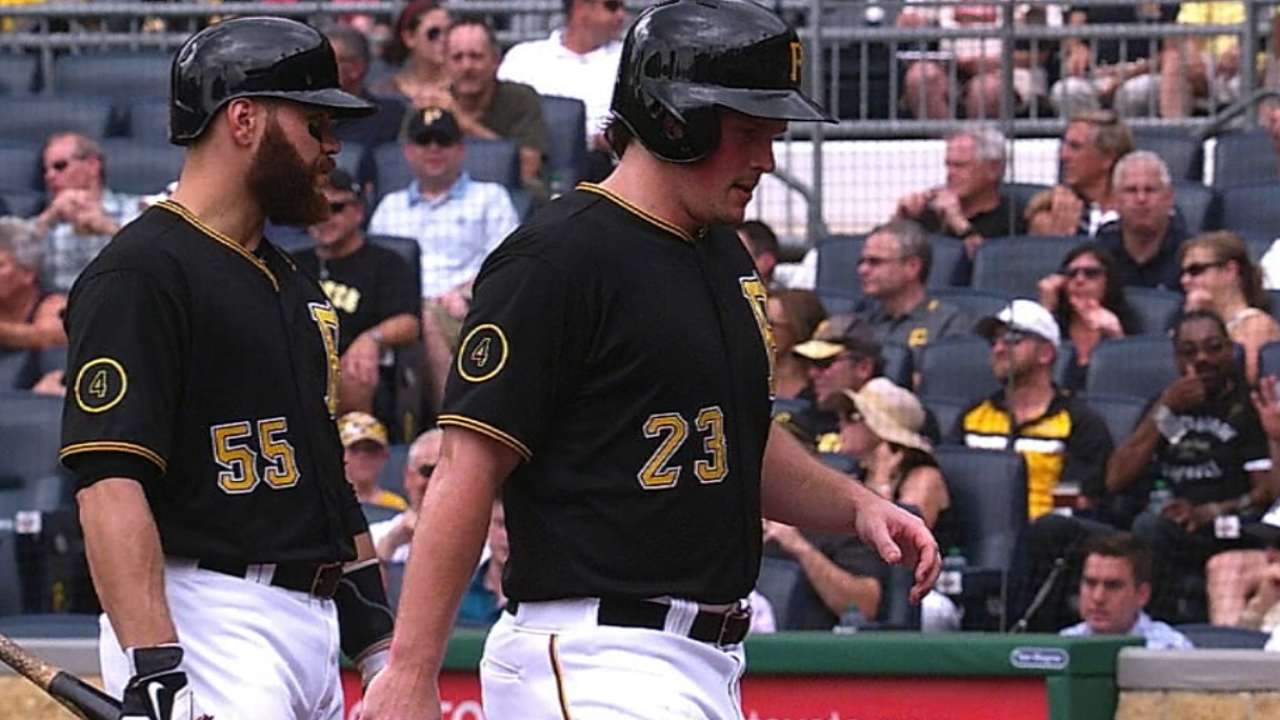 PITTSBURGH -- Neither outfielder Travis Snider nor first baseman Pedro Alvarez was in the lineup on Friday, as both left games early with injuries earlier in the week.
Alvarez sprained his left foot while diving after a ground ball on Tuesday. He was removed from that game in the seventh inning and was unavailable on Wednesday.
Snider left Wednesday's game after tweaking his hamstring on the basepaths. Snider, who has taken over in right field since Gregory Polanco went into a slump and was sent to Triple-A, underwent treatment on Thursday's off-day.
"Going into today, [I'm] doing some baseball activities and seeing where we're at. Whether I'll be able to pinch-hit tonight or the next night or two will be decided on how things progress through practice and how I'm feeling afterward," Snider said on Friday.
Despite having just two hits in his last 21 at-bats, Snider is hitting at a .328 clip in his last 16 games, with three homers and nine doubles. He noted that he's had similar injuries in the past and hopes that a few days of rest -- though he didn't have an exact timetable -- would set up a healthy return.
"I've dealt with these types of injuries in the past where if you can limit the exposure over the first couple of days, it puts you in a good position to be healthy in the coming weeks," he said. "I'm not putting a date or time on anything, but really [just] understanding how my body reacts to these kinds of things and doing everything I can in the next however many days it takes to get ready to go."
Stephen Pianovich is an associate reporter for MLB.com. This story was not subject to the approval of Major League Baseball or its clubs.