Cutch returns after sustaining left rib injury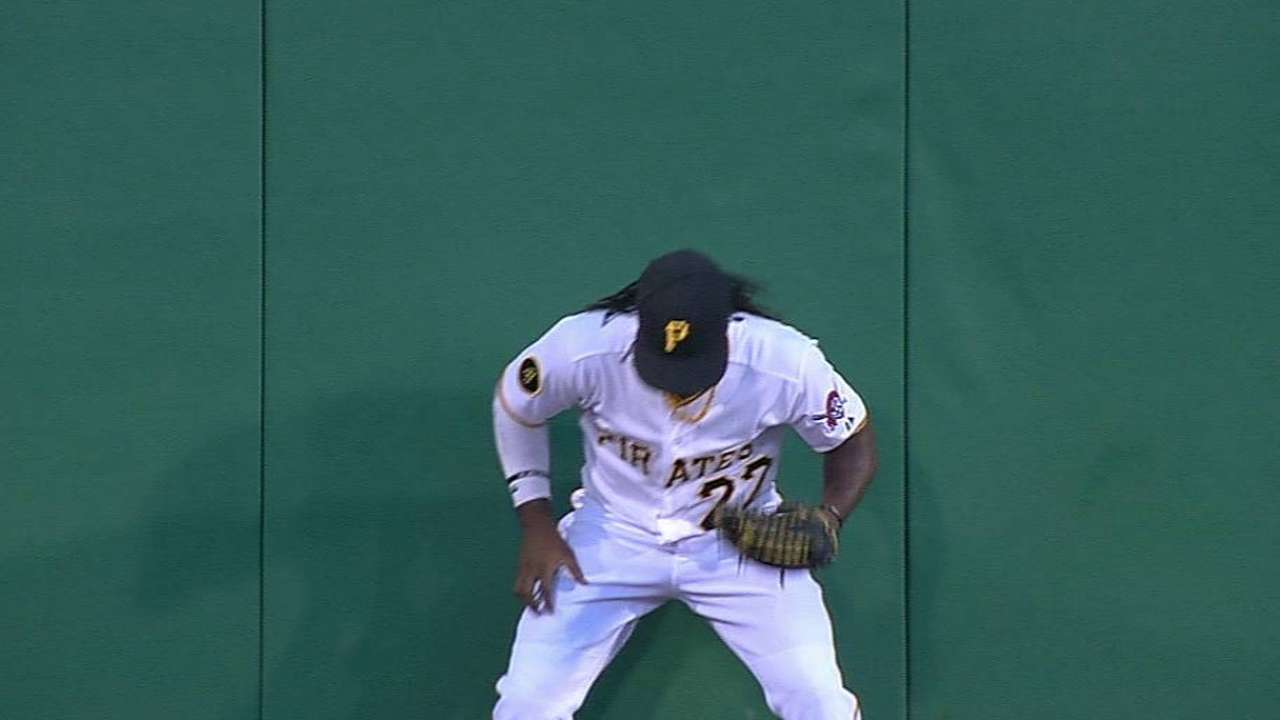 PITTSBURGH -- Andrew McCutchen was back in the Pirates' lineup Wednesday, a day after he tweaked an ailing rib in his left side. However, Pedro Alvarez -- who also left Tuesday's game -- was out of the lineup to nurse his sprained left foot.
A fractured rib put McCutchen on the disabled list for the first time in his career earlier in August, and he was pulled after five innings in a game in which he hit his back on the center-field wall while making a leaping catch in the third inning. He also looked to be in some pain after taking swings in that game.
"I'm not going to be passive; I'm going to keep playing like I play," said McCutchen, the reigning National League Most Valuable Player Award winner. "If my body says, 'No,' my body says, 'No.' But it's nothing big. This takes time to heal, and there are going to be days like this. We just want those kinds of days to be miniscule."
Alvarez injured his foot while diving for a ball in the sixth inning of Tuesday night's 5-2 win against St. Louis. He was wearing a walking boot following the game and on Wednesday morning, and Alvarez said there was discomfort between his toes.
Pirates manager Clint Hurdle did not have an update on Alvarez on Wednesday morning, and he met with reporters before posting the lineup for the afternoon's series finale against the Cardinals.
Stephen Pianovich is an associate reporter for MLB.com. This story was not subject to the approval of Major League Baseball or its clubs.