Barmes comes off DL to resume utility role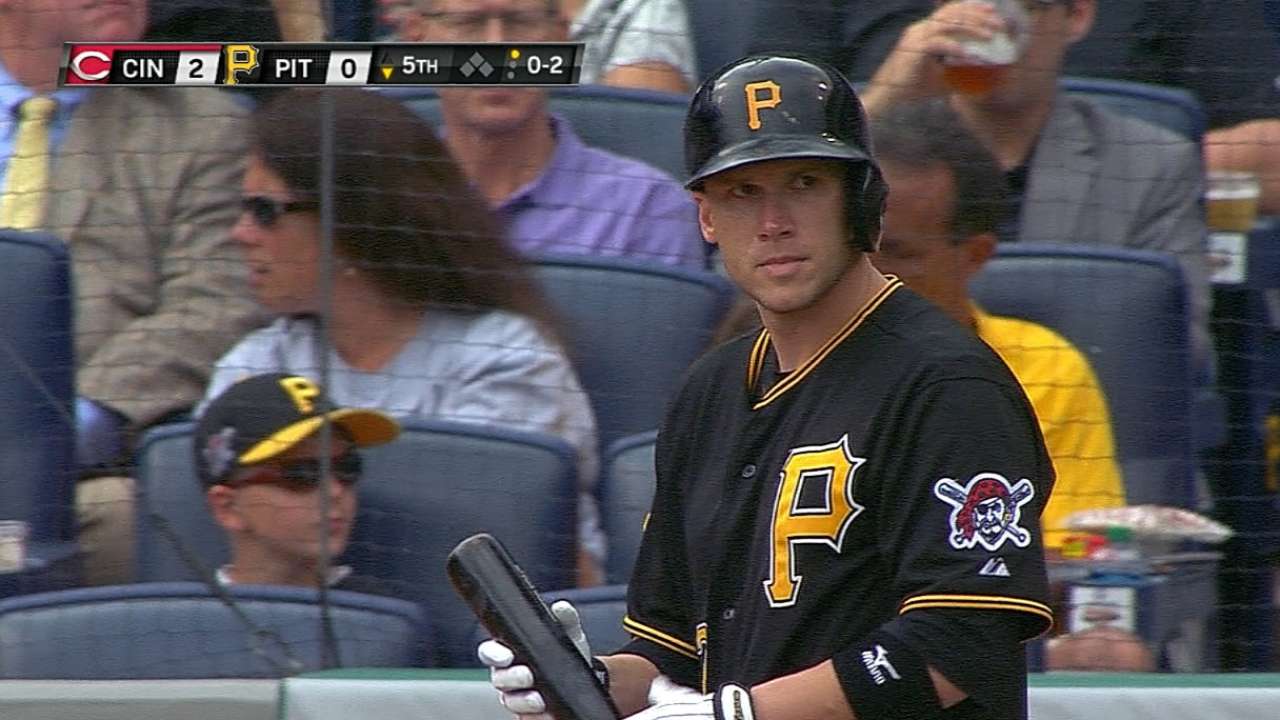 PITTSBURGH -- Clint Barmes was activated from the 15-day disabled list on Monday, and will return to his role as the Pirates' utility infielder. Jayson Nix was designated for assignment to clear a roster spot.
Barmes had been sidelined since early July with a strained left groin. He played in seven rehab contests between Double-A and Triple-A within the past two weeks and said he was able to "test the injury the way he needed to test it."
"It's a pretty serious injury, so coming back, it's going to be sore," Barmes said before Monday's series opener against the Cardinals. "It's not a soreness that kept me from doing things I've needed to do. I made a backhand play, which is exactly how it popped, and I did it in a game, and it didn't pop again, it held on."
The Pirates were using a mix of Nix, as well as callups Michael Martinez and Brent Morel to plug into the infield when necessary, but Barmes' return bolsters Clint Hurdle's bench. The Pirates' manager noted that Barmes would likely also get some starts in the near future to spell third baseman Josh Harrison and shortstop Jordy Mercer.
Barmes, a 12-year Major League veteran, entered Monday with a .239 average in 42 games this season -- including 22 starts.
Stephen Pianovich is an associate reporter for MLB.com. This story was not subject to the approval of Major League Baseball or its clubs.