Morton dealing with sports hernia in right hip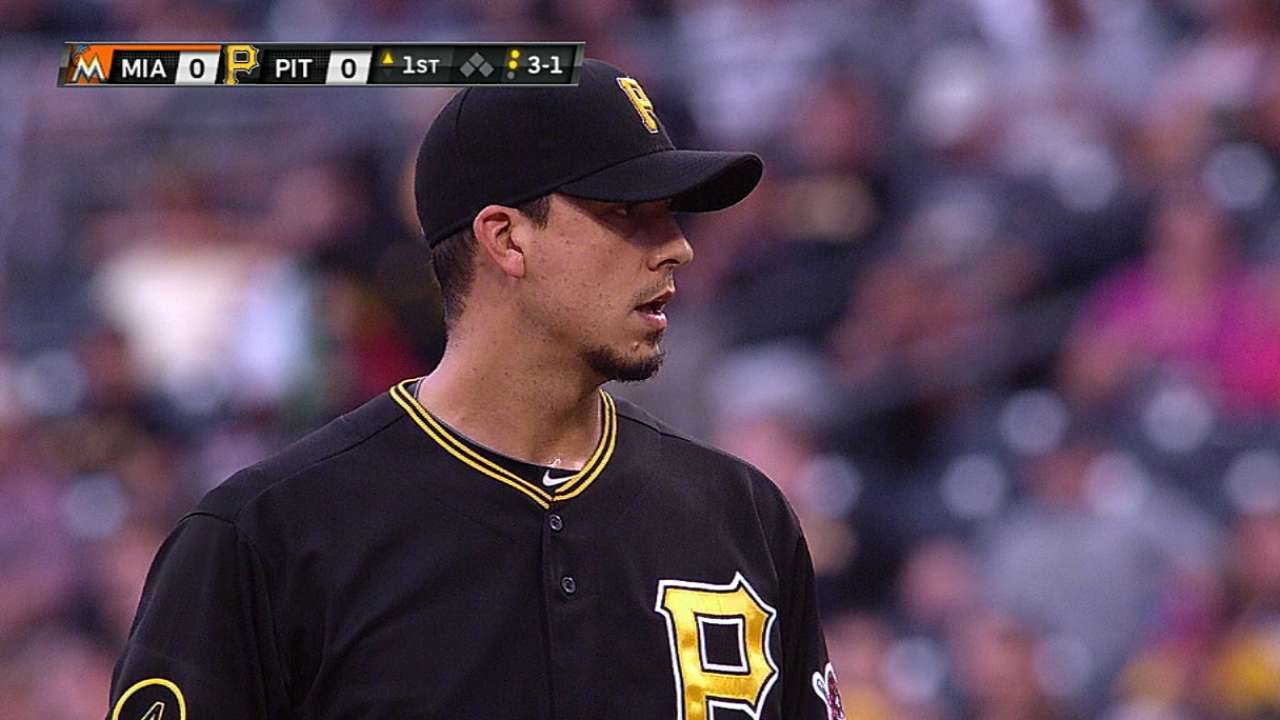 PITTSBURGH -- Charlie Morton told reporters Wednesday he has a sports hernia in his right hip and added the issue has bothered him since early June.
Morton, a right-handed sinkerballer, was placed on the 15-day disabled list with "right hip inflammation" on Sunday, and the rest of his 2014 season is clouded. Morton said he initially felt the discomfort on June 2 in the fourth inning of a start against San Diego.
While he's pitched 13 times since then, Morton said the ailment "just doesn't get better" and has been affecting him between starts, as well. After meeting with orthopedic surgeon Dr. Thomas Byrd in Nashville on Sunday, there was a decision to let Morton's hip "calm down" for a while, and the team will continue to evaluate if he can return to the mound by season's end.
"I'm still playing catch, I plan on throwing some bullpens," Morton said. "We'll see where I'm at and come back and try to contribute down the stretch."
Added manager Clint Hurdle: "From the conversations we've had with the doctor, there is a possibility of a return to pitch program that could be put into play. We have to take it one step at a time."
Morton had surgery after the 2011 season to repair a torn labrum in his left hip, but said this injury is different because of the contrasting motions his left and right side make during his delivery. He didn't rule out offseason surgery to aid his current issue.
In the 13 starts since the issue arose more than two months ago, Morton has been up-and-down. He's made some of his finest starts of the season like an 11-strikeout showing against the Rays on June 25 or seven scoreless innings against the Cardinals on July 7.
Morton, however, has given up at least four runs in four of his last five starts, tallying a 6.58 ERA over that span. He lasted just three innings last Friday against the Nationals, surrendering five runs on seven hits.
"Some of the starts I had were my best all year between that time and now," he said. "You can't say 'Oh, he must be feeling good because he pitched well.' Because the truth is, it never felt great. Sometimes it worked out, sometimes it didn't."
Stephen Pianovich is an associate reporter for MLB.com. This story was not subject to the approval of Major League Baseball or its clubs.