Pirates consider options to improve bullpen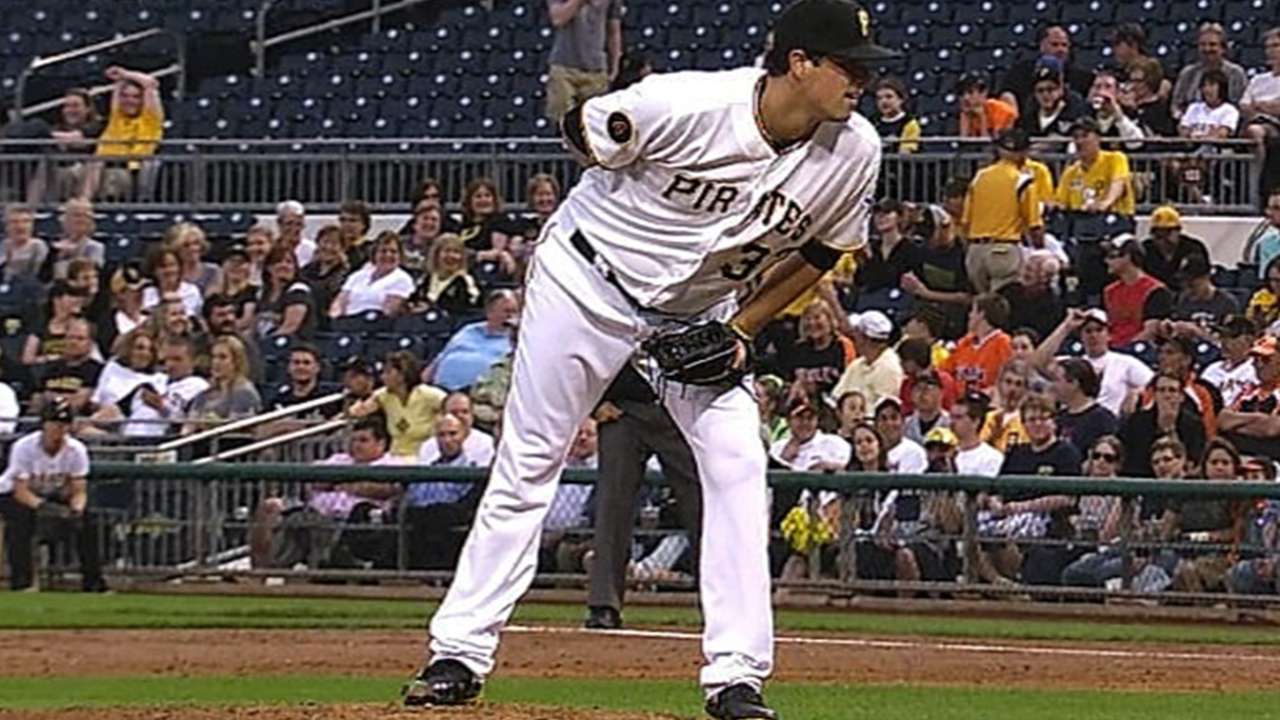 DETROIT -- After Stolmy Pimentel failed to record an out in Wednesday night's 8-4 loss to the Tigers, manager Clint Hurdle said his team is "actively look to improve our club every day."
One form in which that help could come is Vin Mazzaro, who is pitching out of Triple-A Indianapolis' bullpen. Mazzaro has made 62 appearances for the Pirates between this year and last.
"That's one guy we've had conversations about," Hurdle said. "We're looking for guys whose stuff is crisp."
Hurdle noted that the challenge in evaluating his Triple-A pitchers, not just Mazzaro, is determining how their numbers will translate to the big league level. The club's history with Mazzaro makes him less of an unknown, and therefore a more attractive option should a move be made.
In 40 1/3 innings for Indianapolis this year, the 27-year-old Mazzaro has a 2.01 ERA and a WHIP of 1.24. Still, the decision wouldn't be easy.
"There's never been, in my opinion, a bigger gap between Triple-A competition and the Major League competition," Hurdle said.
Matt Slovin is an associate reporter for MLB.com. This story was not subject to the approval of Major League Baseball or its clubs.