Volquez saves run with sensational snag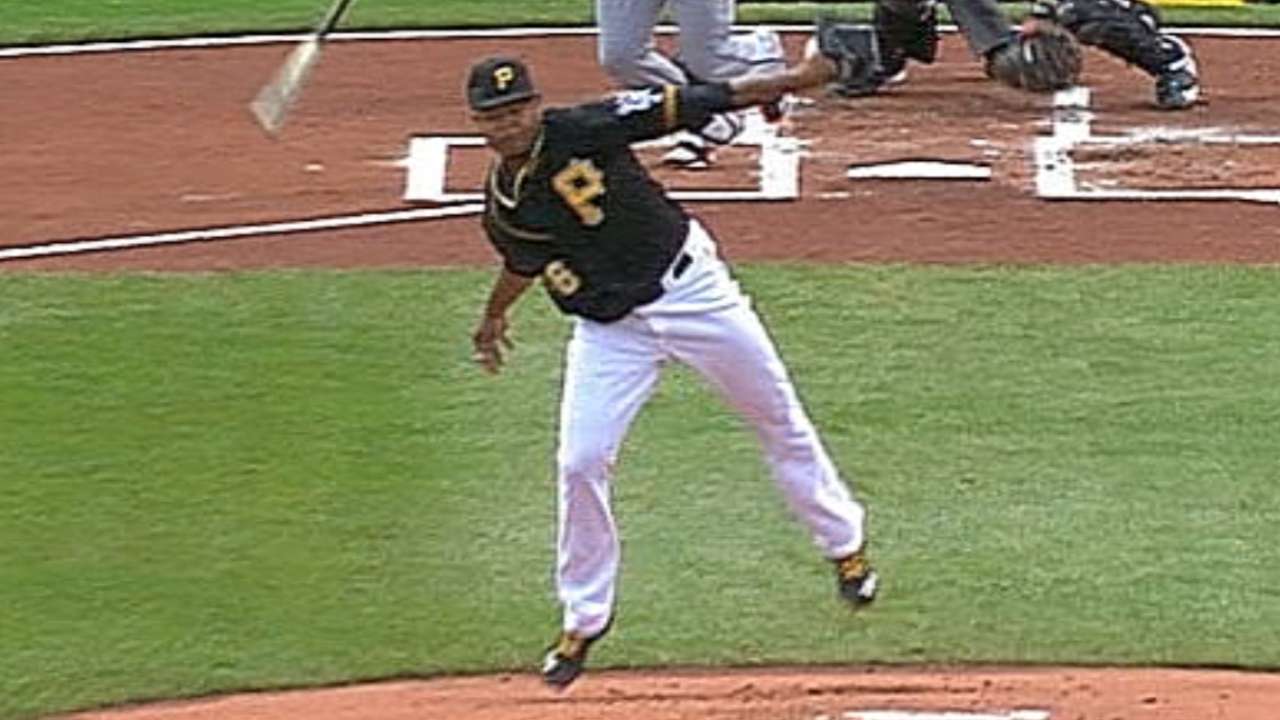 PITTSBURGH -- Pirates starter Edinson Volquez needed something to turn around his first inning against the Tigers on Tuesday night. He got it when he turned around and blindly made a spectacular stab on a chopping grounder.
There was already one run across in the first inning against the right-hander when Detroit's Victor Martinez stepped to the plate with runners on the corners. Martinez hit a grounder right back to Volquez, who twisted his left arm around his body after delivering the pitch to glove the ball blindly.
Volquez cut the run off at the plate, and catcher Russell Martin tagged out Ian Kinsler, who was caught between third base and home. Volquez got J.D. Martinez to fly out and end the inning by allowing just one run, and the Pirates went on to win, 4-2.
Volquez said he had "no idea" how he made the play.
"I found out I had the ball when it hit my glove -- half and half [leather and palm]," Volquez said. "I turned around, supposed to throw to second base, I was so surprised the ball came at me that I threw to home plate. I got lucky. When I pitch the ball, I go toward the first-base side, and when I turned around, I was looking straight at home plate, so I decided to throw the ball there."
Added manager Clint Hurdle: "It's going to make a highlight film. ... He found a way to keep things interesting out there to say the least. We had pitchers' infield practice earlier this homestand, and we didn't see a lot of that going on."
Volquez was checked by the training staff, who looked at his left palm, but he remained in the game. Between innings, Volquez -- who secured his 10th victory by allowing two runs over the course of six innings -- had some laughs with teammates as they reenacted the play.
Stephen Pianovich is an associate reporter for MLB.com. This story was not subject to the approval of Major League Baseball or its clubs.