Bucs call up Cumpton to help out bullpen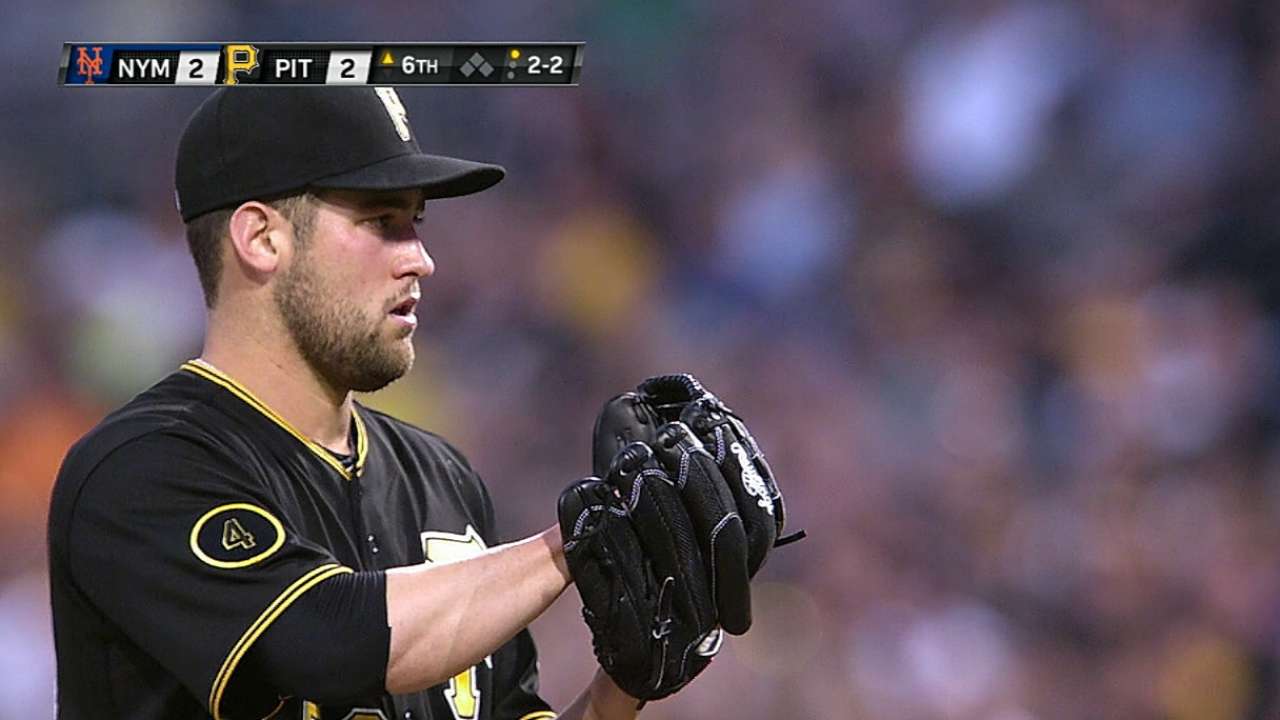 PITTSBURGH -- The Pirates recalled Brandon Cumpton from Triple-A Indianapolis on Tuesday, and the team plans to use the right-hander out of the bullpen.
Casey Sadler, who allowed two runs in two-thirds of an inning in Monday night's 11-6 win over the Tigers, was sent to Triple-A just hours after being placed on the 25-man roster when Andrew McCutchen hit the 15-day disabled list.
In his fourth stint with the Pirates this year, Cumpton will be in a new role as a member of the bullpen. Cumpton has made 15 of his 16 Major League appearances as a starter, including all 10 he's made this season. However, the Bucs will use him as a reliever for the time being, especially when they need someone to pitch multiple innings.
"[High-leverage bullpen situations] aren't something he has a lot of experience doing," manager Clint Hurdle said. "Game situations and the way games get played, it might force it that way. But it's not at the top of the list. We're looking for multiple innings first."
The Georgia Tech product does not have much relief experience, but the organization shifted him to that role in the past few days in anticipation of a potential callup.
Cumpton, who has a 4.98 ERA this season, was scratched from a start Friday for Indianapolis and came out of the bullpen Sunday, when he pitched around two hits for a scoreless frame. It was Cumpton's first appearance since Aug. 1, and it's the only one he's made in the past 11 days.
"I'm looking to get in games, get back in a routine, face hitters," Cumpton said Tuesday. "It's a little tough not facing hitters for eight days."
Stephen Pianovich is an associate reporter for MLB.com. This story was not subject to the approval of Major League Baseball or its clubs.