Bat boy injured in fall at Pirates-Tigers game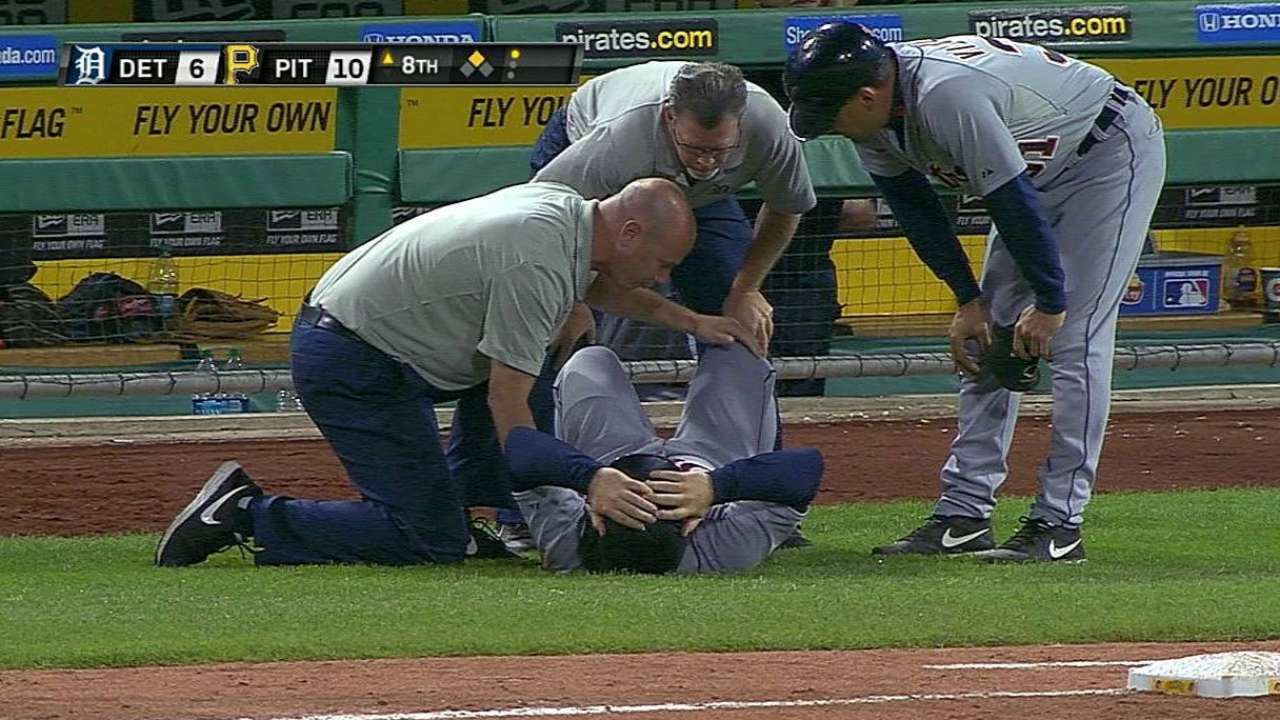 PITTSBURGH -- A bat boy injured his left knee in a fall on the field during the Tigers-Pirates game Monday night at PNC Park.
The bat boy was headed off the infield to the Tigers' dugout following Rajai Davis' two-run double in the top of the eighth inning when he slipped and fell backwards near the first-base coaching box. According to Tigers head athletic trainer Kevin Rand, his left knee gave out from under him.
Rand, Tigers assistant athletic trainer Doug Teter and first-base coach Omar Vizquel attended to him as he lay on the ground, seemingly shaken. Rand and Teter helped him off the field as the crowd, which had noticed the fall, quietly cheered.
The bat boy, later moving around on crutches, will be examined by Pirates team doctors on Tuesday, Rand said, and will undergo an MRI exam.
Stephen Pianovich is an associate reporter for MLB.com. This story was not subject to the approval of Major League Baseball or its clubs.