Alvarez continues work at first, nears start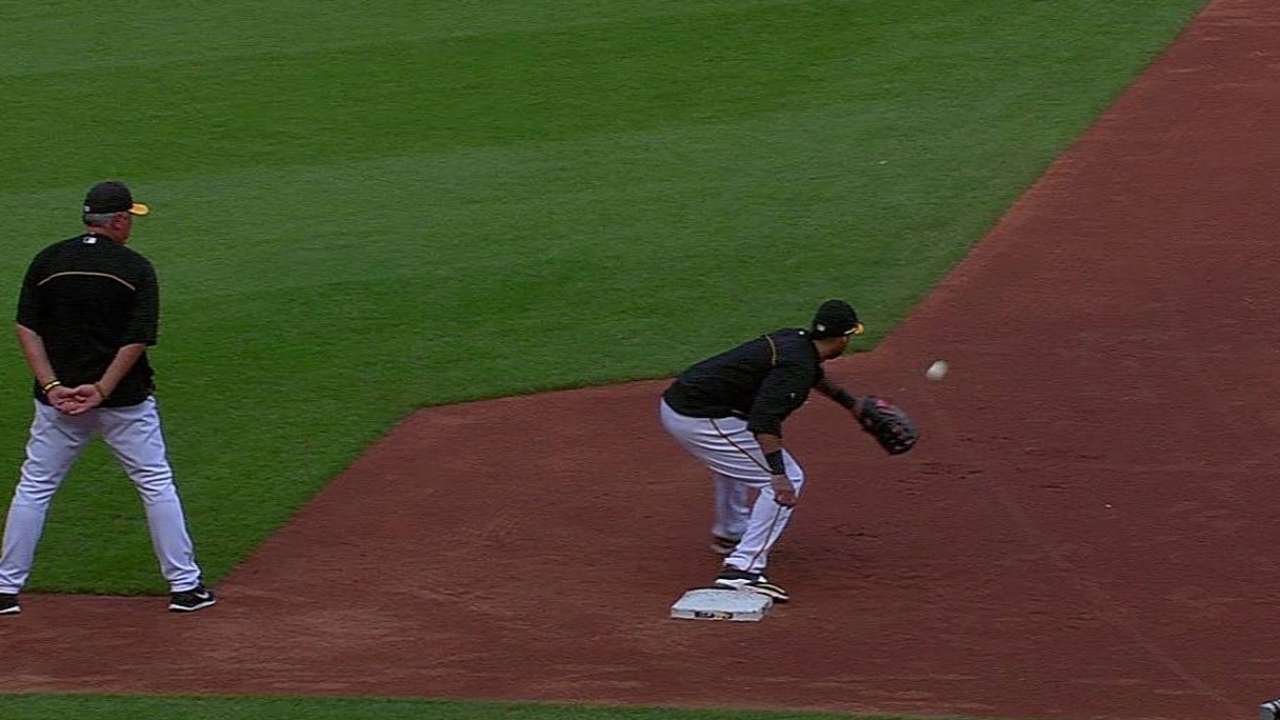 PITTSBURGH -- The "Alvarez across the diamond" experiment is less than a week old, but Pirates manager Clint Hurdle said a start at first base could come to fruition sooner than later.
"He's working his backside off to find a level of comfort and say, 'OK, I'm ready to go over there in a Major League game,'" Hurdle said of Alvarez.
"I think we're real close to that. There will be a day here soon when you'll see him over there."
The Pirates started working out Alvarez at first base on Friday after he was activated from the bereavement list. A lifelong third baseman, Alvarez's throwing problems have resulted in a major decrease in his playing time.
Alvarez leads the Majors with 24 errors -- 23 of which have been throwing miscues. The problem has also increased as the season has gone on, and the 27-year-old has started just once this month.
Hurdle and Alvarez both said they're not going to give up on him as a third baseman (he played the hot corner in the final two innings of the Pirates' Sunday loss to the Padres, entering during a double switch). However, the majority of his pregame work has been on the first-base side of the diamond in the last few days.
Hours before the Pirates hosted the Tigers on Monday night, Alvarez was the lone player on the field, working with coaches on his footwork, throws to second and scoops he'd have to make at first.
Hurdle looked on from home plate as Alvarez continued his transition, but the manager knows the best judgment will come from live action.
"You can do all the practice drills you want," Hurdle said. "... When you get into a game, you always have an opportunity to identify some areas you've got to work, put more attention on."
Stephen Pianovich is an associate reporter for MLB.com. This story was not subject to the approval of Major League Baseball or its clubs.