Cole's rehab start goes beyond the numbers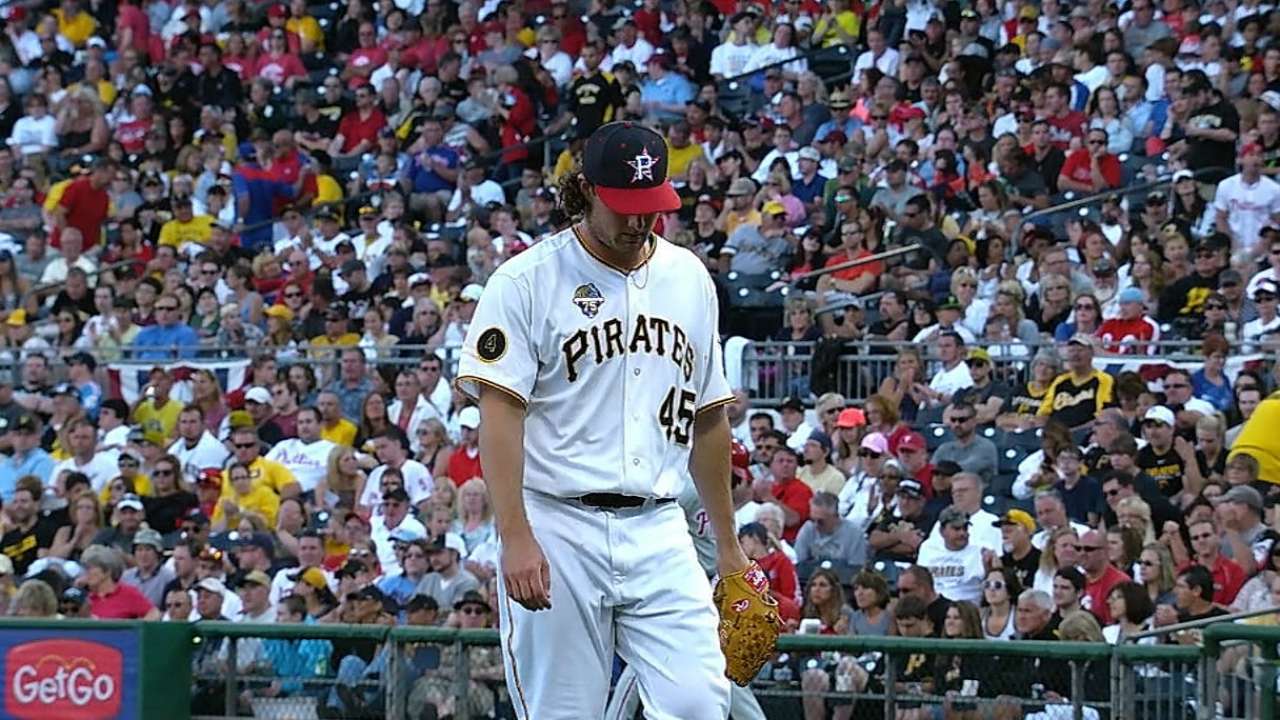 PITTSBURGH -- As Pirates right-hander Gerrit Cole continues to work his way back from a strained right lat that forced him to the disabled list a month ago, his next step is another rehab start, according to manager Clint Hurdle.
Cole gave up five runs on 10 hits in 4 1/3 innings on Tuesday, throwing 74 pitches (53 strikes) in his second outing for Triple-A Indianapolis. Hurdle, who spoke with Cole over the phone Wednesday, called the start a "gear down game" and noted the organization gave him a list of goals going into it that didn't have to do with his pitching line.
"We wanted him to repeat delivery and maintain arm slot," Hurdle said. "The challenge that can come with that is a young man who is out there competing and doesn't want to give up runs. We told him the bigger picture this time is not to be reactionary to what results we might get."
Hurdle added Cole will throw a bullpen session Thursday, and the team hasn't yet decided exactly when his next rehab start will be.
Cole is on the DL for the second time this season -- his first trip was for right shoulder fatigue -- and he has pitched only twice for the Pirates since June 3. In 14 Major League starts, he is 7-4 with a 3.78 ERA, a 1.31 WHIP and 78 strikeouts.
Stephen Pianovich is an associate reporter for MLB.com. This story was not subject to the approval of Major League Baseball or its clubs.