Hurdle tries to keep injury-riddled Bucs on path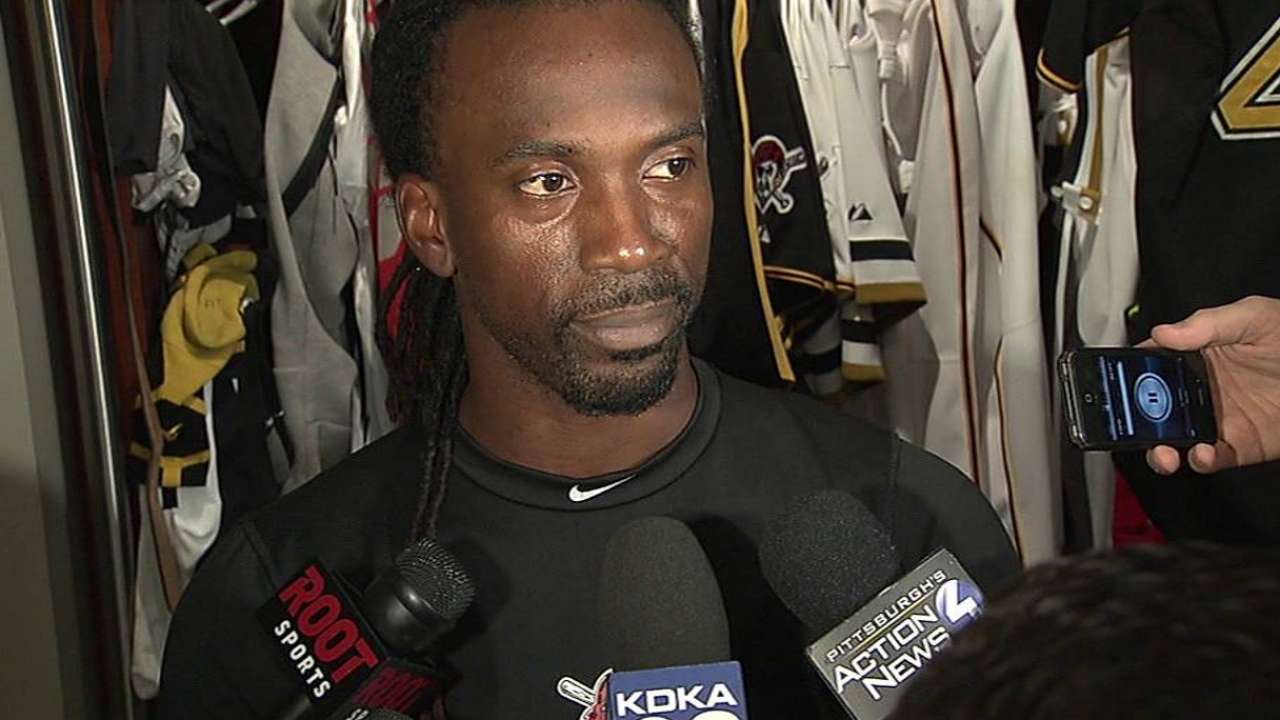 PITTSBURGH -- Though he was relegated to just holding the piece of lumber, Andrew McCutchen had a bat in his hand as he and manager Clint Hurdle watched some of the Pirates' batting practice on Wednesday.
"It was kind of like when our starting pitchers go out to the bullpen and watch the guy throw his bullpen [session] that day. I think he's just there for support," Hurdle said. "And I think he's more comfortable with a bat in his hand than standing still."
While last season's National League MVP sits -- though not on the disabled list for now, as the team waits to see if he could be in playing shape before 15 days are up -- the team will try to maintain its spot in the thick of races for both the National League Central and the NL Wild Card.
McCutchen is not the only prominent Pirates player missing time, either. Neil Walker sat Wednesday night for the third time in four games with back tightness; Gerrit Cole is going to make at least one more rehab start and Pedro Alvarez is on the bereavement list. Given the circumstances, Hurdle had a message for his team with the help from another coach.
"Every team in our division has lost key members. We're no different than anybody else," Hurdle said. "I shared a quote with the team yesterday that Lou Holtz made famous: 'Don't tell people your problems. Eighty percent of them don't care, and the other 20 are happy you have them.' It makes sense. Go play. At the end of the day, you have to put nine on the field and go play."
Part of those nine includes the No. 3 spot in the order, which McCutchen owns when healthy. Josh Harrison was penciled there Tuesday against Marlins lefty Brad Hand, and catcher Russell Martin was in the slot Wednesday night against right-hander Tom Koehler.
Hurdle said he "doesn't feel the need to lock in" a permanent three-hole hitter with McCutchen out, and he said it will depend on what the matchups are from game to game.
Stephen Pianovich is an associate reporter for MLB.com. This story was not subject to the approval of Major League Baseball or its clubs.