Mending Cole now slated for two rehab starts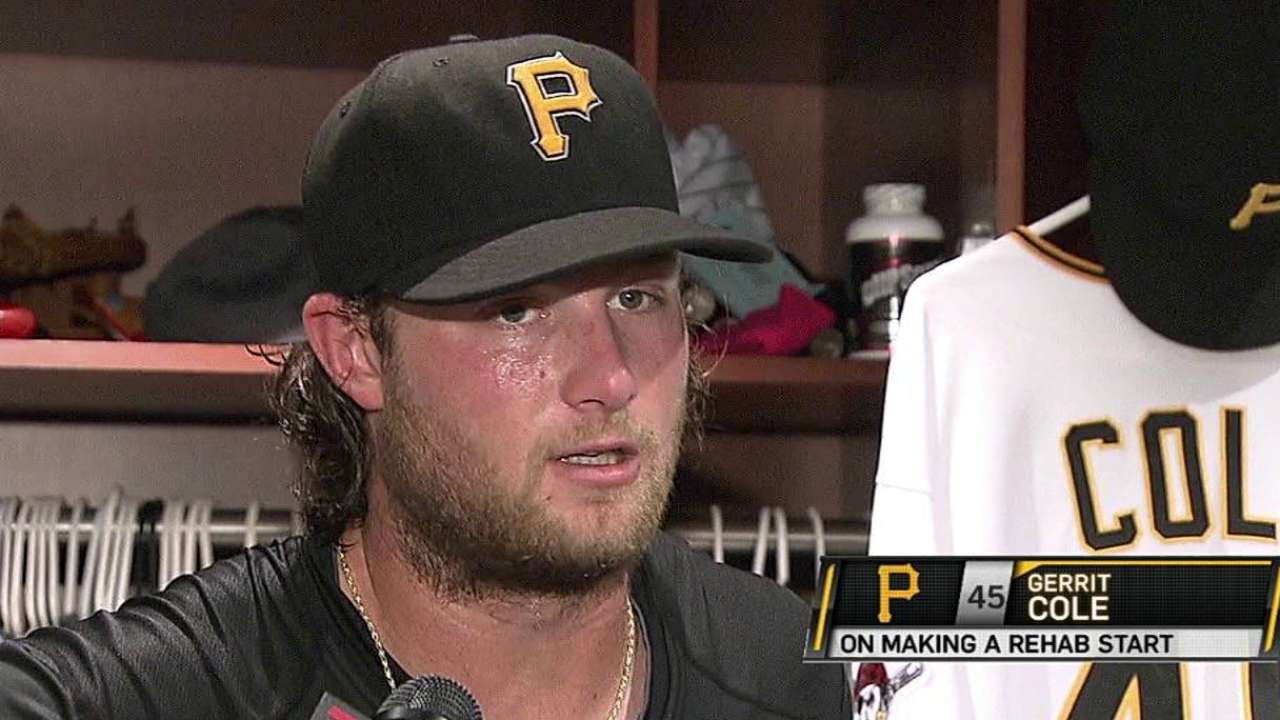 DENVER -- Right-hander Gerrit Cole's first rehab start Monday won't be his last as the Pirates announced Saturday their plan for him to make a second rehab outing in an effort to work him up to 100 pitches.
Cole landed on the disabled list on July 9 with right lat soreness, just two starts after returning from the right shoulder fatigue that cost him most of June. In working his way back from that previous injury, the Pirates had Cole throw three simulated games, but the 23-year-old never went out on a rehab assignment.
This time, they're not taking any chances.
"We've had that conversation," manager Clint Hurdle said. "I think we're planning on two to get him up to 100 pitches in the second one."
With Cole's first start being with Triple-A Indianapolis in Rochester on Monday, he'd be in line to pitch again Saturday when the Indians return home to face Toledo.
That timetable would put Cole in line to return to the Pirates for their series-finale against the Marlins on Aug. 7.
Cole's scheduled for 80-85 pitches Monday, putting him on pace to reach 100 on his second go. As long as all goes according to plan, he should be ready to roll nearly five weeks from when he was removed in the fifth inning of his last start against the Phillies on July 4.
Cole owns a 7-4 record and a 3.78 ERA 14 starts into his sophomore campaign. He's also struck out 78 across 85 2/3 innings.
Cody Ulm is an associate reporter for MLB.com. This story was not subject to the approval of Major League Baseball or its clubs.