With lefty on the hill, Hurdle continues to rest Alvarez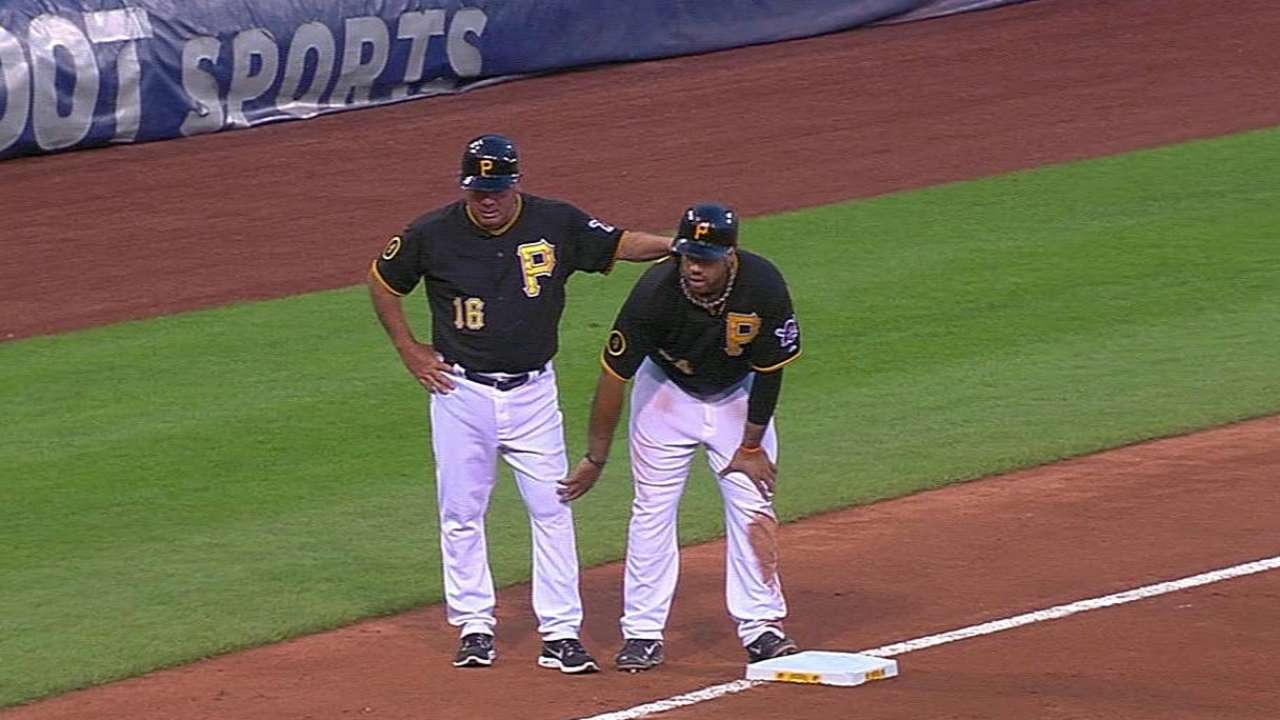 DENVER -- It looked like a foregone conclusion that Pirates third baseman Pedro Alvarez would make his return to the starting lineup Saturday. After all, he pinch-hit and played at third in Friday's 8-1 victory. But with the Pirates facing their sixth left-hander in their eighth game out of the break Saturday, manager Clint Hurdle called upon Brent Morel to make his second straight start at third.
Despite Friday's appearance being the first time he's played since tweaking his knee in the fourth inning of Tuesday's 12-7 victory over the Dodgers, Hurdle also suggested he's not quite satisfied with Alvarez's health.
"Where [Alvarez] is right now, with the health concerns, I think he's getting closer to being healthy," Hurdle said. "We'll see where it can take us once we get to San Francisco."
The Pirates draw another left-hander Sunday in the form of Franklin Morales so it seems Hurdle is set on resting Alvarez through the weekend.
Even with that being the case, Hurdle remained emphatic that he isn't planning on platooning Alvarez at the moment.
"As I said before, he played in 93 of the first 95 games so I don't think a platoon situation existed then," Hurdle said. "There were opportunities to miss a couple left-handers along the way but he didn't miss many out of the bullpen. We'll see where it takes us moving forward."
On the season, Alvarez is hitting .238 with 15 home runs and 47 RBIs. The average is a slight improvement from last year's, but he's not quite on pace for the 36 homers he hit in 2013. And when you factor in Alvarez's league-leading 22 errors as well, Hurdle may be looking to take some of the everyday pressures off his slugging third baseman.
"You look at individual player and you want to do the best you can to get them in situations where they have the most success," Hurdle said. "You also have to weigh that consistently against what's best for the team, putting your most productive nine on the field. That's what we continue to look at internally day after day."
Cody Ulm is an associate reporter for MLB.com. This story was not subject to the approval of Major League Baseball or its clubs.