Hurdle loses challenge on play at second in first
Call stands after umpire rules Dodgers' Gonzalez safe on close play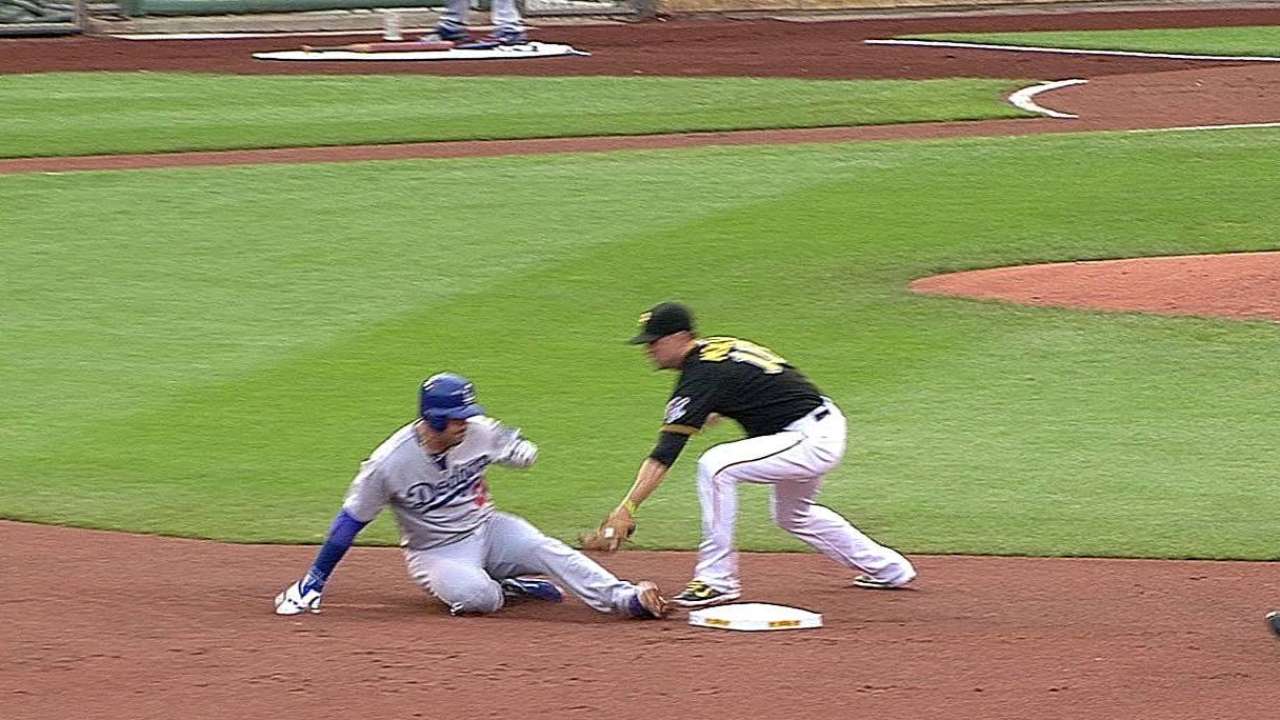 PITTSBURGH -- The Pirates lost a first-inning challenge in Monday's game against the Dodgers on a safe call at second base.
Facing Pirates starter Edinson Volquez with two outs, Dodgers first baseman Adrian Gonzalez laced a line drive off the right-field wall, which was quickly fielded and thrown to second by Michael Martinez. Second-base umpire Laz Diaz ruled Gonzalez slid in safely ahead of shortstop Jordy Mercer's tag, and the call stood after replay review.
Stephen Pianovich is an associate reporter for MLB.com. This story was not subject to the approval of Major League Baseball or its clubs.