Huntington confident about Bucs' roster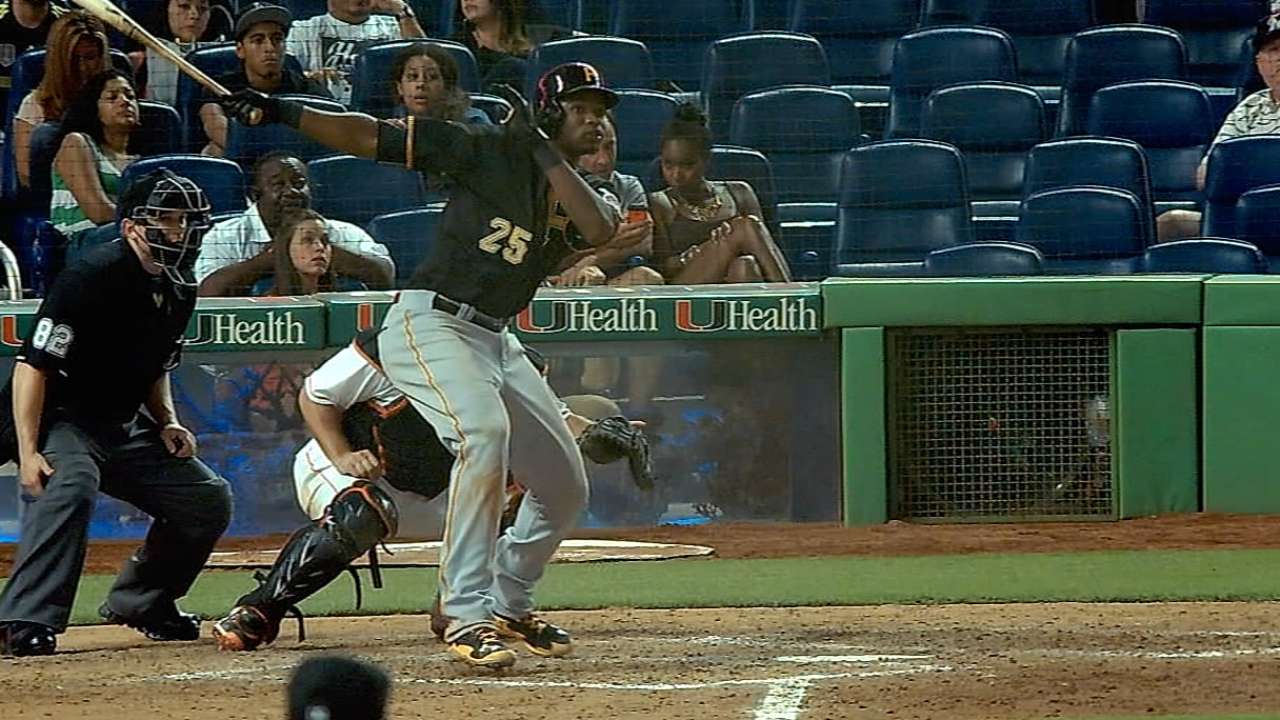 PITTSBURGH -- Through 97 games a year ago, the Pirates were 19 games above .500 and had a three-game cushion as the top Wild Card team in the National League. At that point this season, the Bucs are very much in the playoff hunt, but just five games above the break-even mark.
From a personnel standpoint, however, Pirates general manager Neal Huntington said he has a better feeling about where his team's roster is at this point in 2014 opposed to where it was last season.
"We felt less comfortable with last year's club, as silly as it sounds with the win-loss record," Huntington said Sunday. "But we had a pretty glaring need in right field that we went out and addressed, and even at first base. … As we sit here right now, we have some internal options that if they step forward, we're going to get some quality production from them. But we'll still look to get better if there's an opportunity out there."
The Pirates made post-July waiver moves in 2013 to secure right fielder Marlon Byrd and first baseman Justin Morneau to boost their postseason run.
With the July 31 non-waiver Trade Deadline less than two weeks away, Huntington was non-committal in saying if the Pirates would make a deal. And, like all teams in playoff contention, Huntington noted the Pirates are testing the market.
"We have some guys that still have room to grow," Huntington said. "We don't have a ton of guys having career years. We've got some guys we think are on the rebound or we think are ready to take steps forward. But there are also players out there, whether it's starting pitching, relievers, position players, role players that we think can help us."
Stephen Pianovich is an associate reporter for MLB.com. This story was not subject to the approval of Major League Baseball or its clubs.