Beaning keeps Marte out of lineup, from pinch-hitting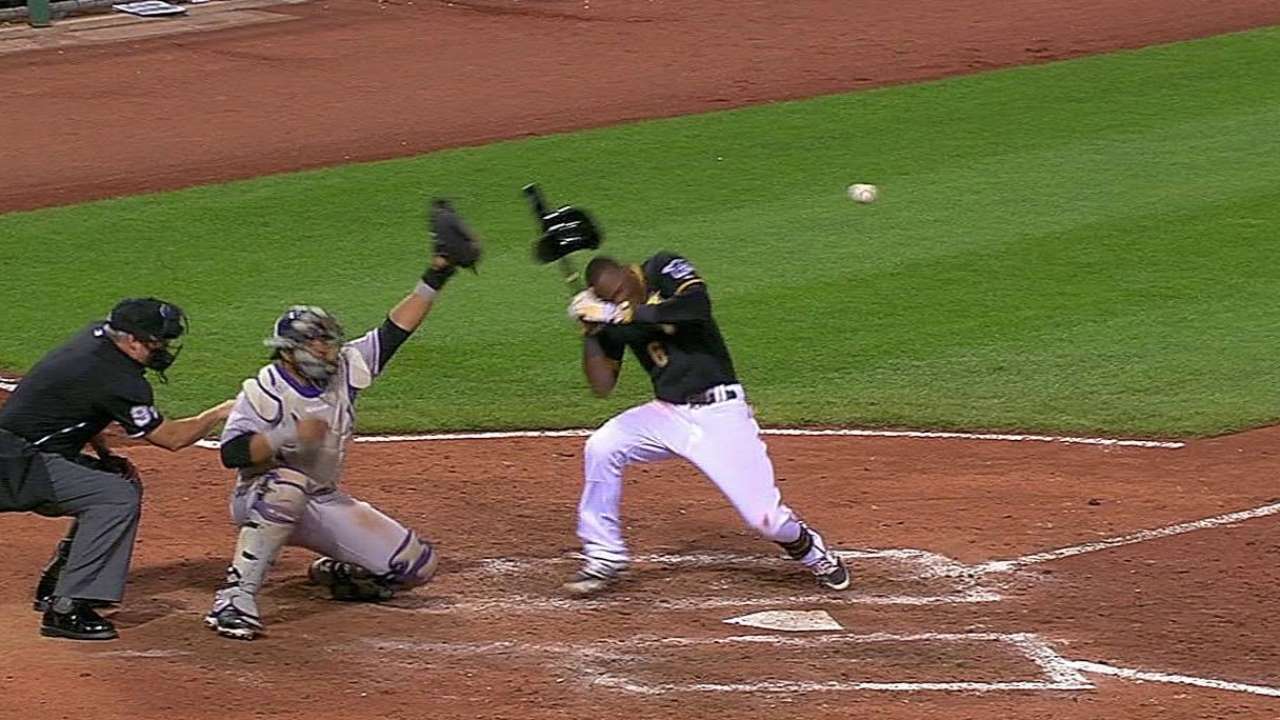 PITTSBURGH -- Starling Marte was held out of the Pirates' starting lineup Saturday and didn't play against the Rockies, a day after being hit in the helmet by a 93 mph fastball.
Marte initially stayed in Friday night's 4-2 victory and was evaluated on the field after taking an Adam Ottavino heater to the head. He was removed from the game two innings later, as Travis Snider took over Marte's post in left field -- which manager Clint Hurdle called a precautionary move.
Hurdle thought Marte could possibly be available for Saturday night's game off the bench, but said after a 3-2 walk-off win that the team decided it was best if the 25-year-old took the night off completely.
"Right at game time, the decision was to give him another night," Hurdle said. "Keep him from all activity tonight, and we'll see where he is [Sunday]."
Marte is hitting .258/.329/.390 in 84 games this season with 26 extra-base hits and 34 RBIs.
Stephen Pianovich is an associate reporter for MLB.com. This story was not subject to the approval of Major League Baseball or its clubs.