Alvarez works extra time on his throws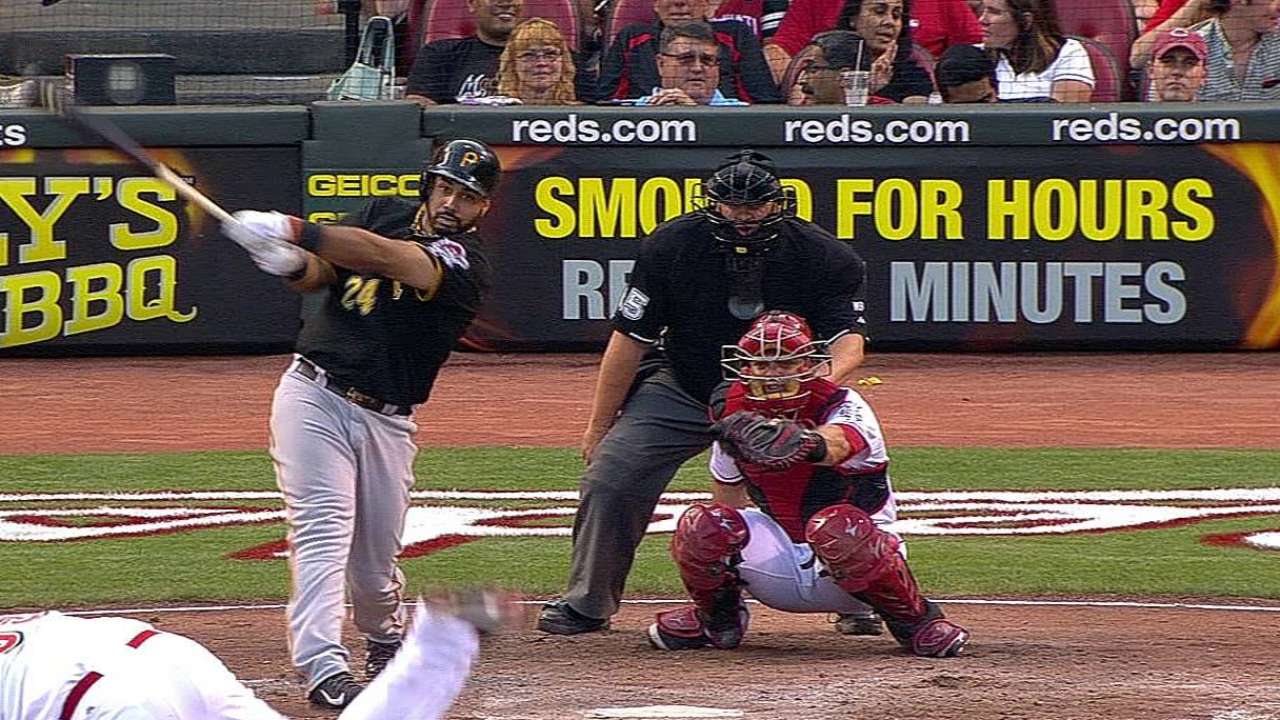 PITTSBURGH -- Early Saturday afternoon, Pedro Alvarez took ground ball after ground ball at third base. Being watched by a few coaches, the attention wasn't on his glove, but what he did after he had the ball.
Alvarez committed his 20th throwing error of the season Friday night, which led to a run that nearly cost the Pirates. It was the third baseman's 21st error of the season -- six more than anyone in the Majors -- and was his third errant throw in his last four games.
The defensive gaffes are nothing new for Alvarez, who has led the Majors in errors both of the last two seasons with 27, a mark he's on pace to break sooner than later in 2014. But what's different this year is that Alvarez's arm is getting the best of him.
From a glove standpoint, Alvarez has had his best season at the hot corner, picking grounders, making barehanded plays and committing just one fielding error. For reference, 26 of his 54 errors (48.1 percent) in the past two seasons were non-throwing mistakes.
Pirates manager Clint Hurdle, who has used a defensive replacement for Alvarez late in games seven times in July, said most of Alvarez's off-target throws happen on similar types of plays -- when Alvarez fields a grounder and has extra time to set himself before tossing across the diamond.
"He's trying to do everything he can to improve mechanics," Hurdle said. "More often than not, it's a setup when he throws. It was one particular play more often than not that presented him with some challenges. …This guy has probably played a more athletic third base this year, defensively, than any other year that he's been here. The challenge has been on the throwing side, and more or less, been on one particular play."
Hurdle has been known to give a player a few days off if he's slumping at the plate, but that may also translate to when someone is in a defensive funk. Alvarez was in the Pirates lineup Saturday in the second of a three-game series against the Rockies. But the Pirates are in the midst of a string of games against multiple left-handers -- Alvarez is .188/.268/.281 against southpaws this season.
"Sometimes I think a blow could help any player, backing away," Hurdle said. "We've also talked about taking time off from work, because [Alvarez] is a creature that loves to work and loves to try to do things to get better. We'll see how that plays out, especially with the large volume of left-handers that come in early."
Stephen Pianovich is an associate reporter for MLB.com. This story was not subject to the approval of Major League Baseball or its clubs.