String of lefties awaits Pirates in second half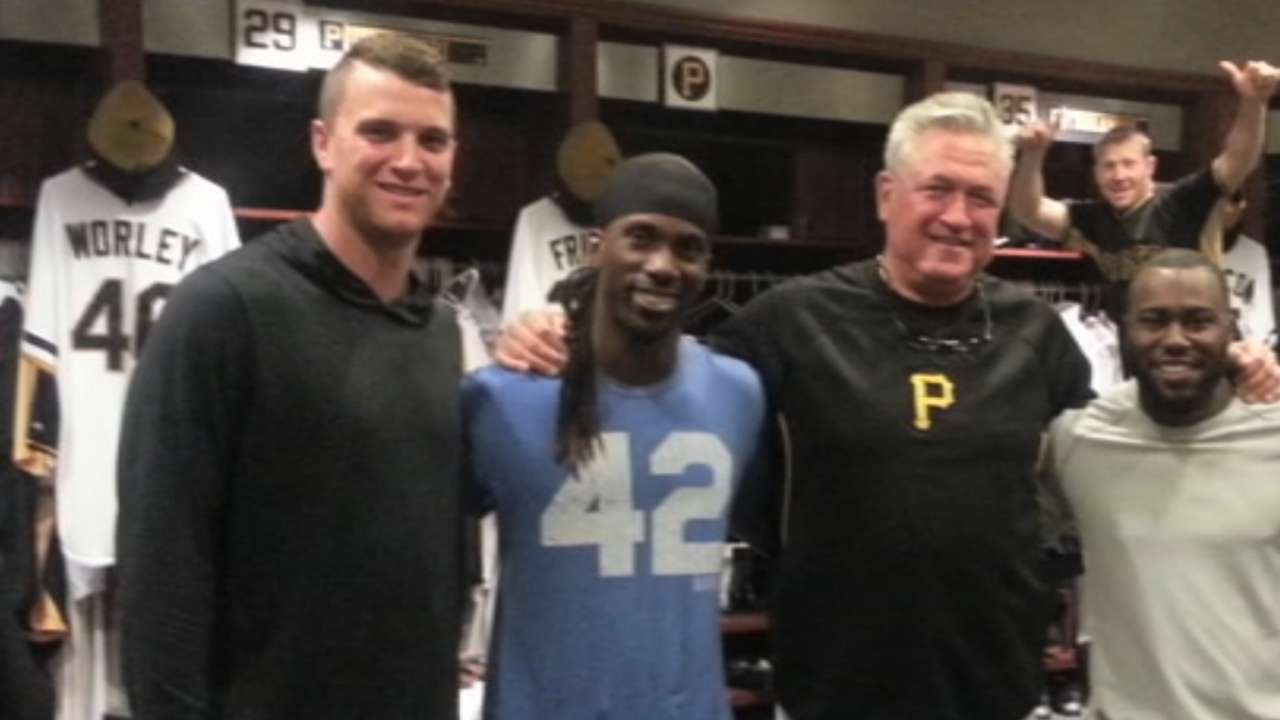 PITTSBURGH -- There were times in the first half of the season when Clint Hurdle said he wished his team would face more lefties on the mound.
Even in the right-handed-heavy National League Central, the Pirates saw an uncanny few amount of southpaw starters -- just 12 in their first 95 games. The mark is the fewest in baseball by a fair margin (the Braves have gone against 16 left-handed starters).
But as the second half opens Friday, Hurdle is getting his wish, and the right-handed bats in the Bucs' order can collectively say "about time." The Pirates face four consecutive left-handed starters, which began Friday with Colorado's Jorge De La Rosa.
Hurdle said he was unaware of this stretch until he saw the schedule in his office after he returned from his role as an assistant coach in Tuesday's All-Star Game. He pointed out the Pirates, who are 6-6 in games started by southpaws, should go against six lefties in their first eight second half games, as they play the Rockies again next weekend.
"It will give our guys a chance to see some consistent left-handed pitching, which we have not seen in two years," said Hurdle, whose team also went against the fewest lefties in 2013, seeing 31. "We'll see how that fares out for us."
Right-handed-hitting first baseman Gaby Sanchez (.270/.333/.492 against lefties this season), who platoons with Ike Davis, was in the lineup for Friday's series opener. Sanchez made 30 starts in the first half and will see his most active stretch of the season since the team traded for Davis in mid-April.
Stephen Pianovich is an associate reporter for MLB.com. Teddy Cahill is a reporter for MLB.com. Follow him on Twitter at @tedcahill. This story was not subject to the approval of Major League Baseball or its clubs.