Hurdle likes Walker at fluid cleanup spot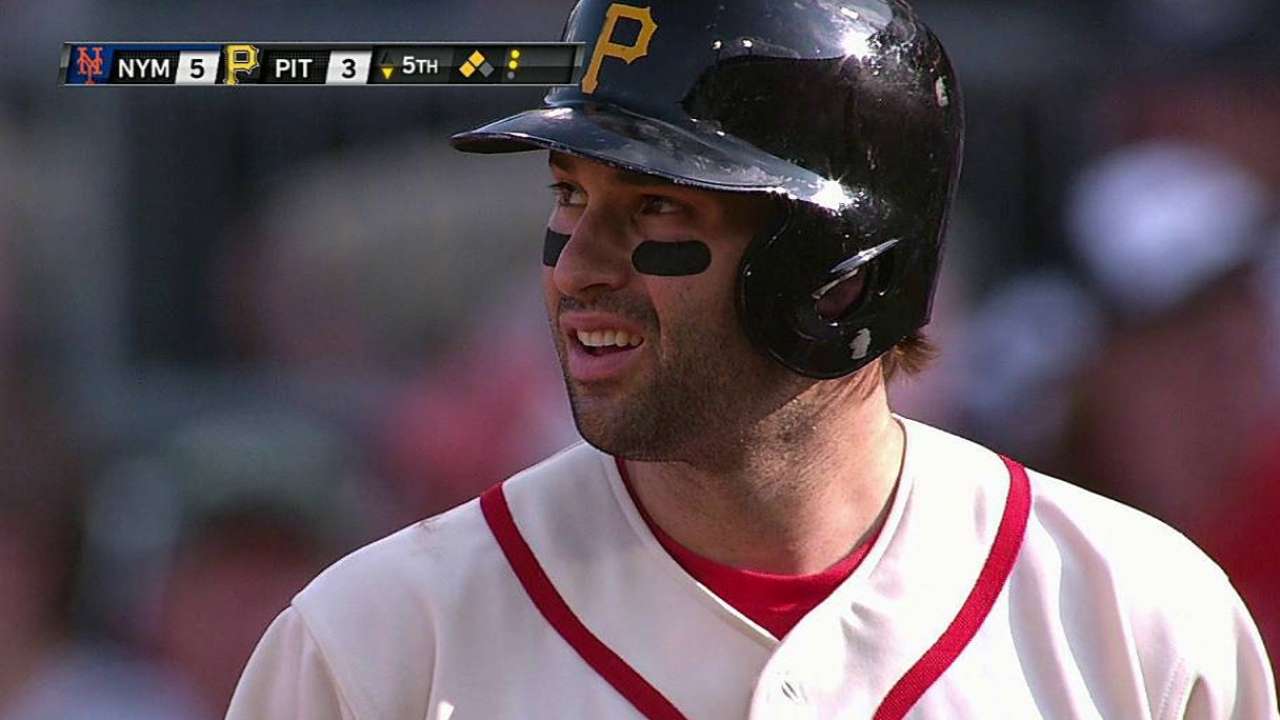 PITTSBURGH -- Since Gregory Polanco was called up and Starling Marte has regained his stroke at the plate, the top three spots in the Pirates' order have belonged to their "dream outfield."
But the cleanup spot has been a revolving door for the Bucs in recent weeks.
Pedro Alvarez was removed from the No. 4 hole in late May, and the slot has since been primarily filled by platooning the left-handed Ike Davis and the right-handed Gaby Sanchez at first base. However, after Neil Walker came off the disabled list (appendectomy) on June 24, six of the switch-hitting second baseman's 10 starts have come in the cleanup role.
Davis was slotted fourth in the Pirates' starting order for the 26th time this season Saturday against Phillies right-hander David Buchanan, while Walker was getting the day off.
"We've tried a couple different number fours," Pirates manager Clint Hurdle said. "I like the lineup the way it is now, but Walker is getting a day today, so we'll tweak it a little bit. The nice thing about these guys is they're tweak-able."
While Hurdle continues to make adjustments, the Pirates' numbers for the No. 4 spot are among the worst in baseball this season. Regardless of who's penciled in the cleanup spot, the Bucs' .214 average and .639 OPS from that position in the lineup both ranked 28th in the Majors entering Saturday.
Stephen Pianovich is an associate reporter for MLB.com. This story was not subject to the approval of Major League Baseball or its clubs.