McCutchen departs early after fouling ball off foot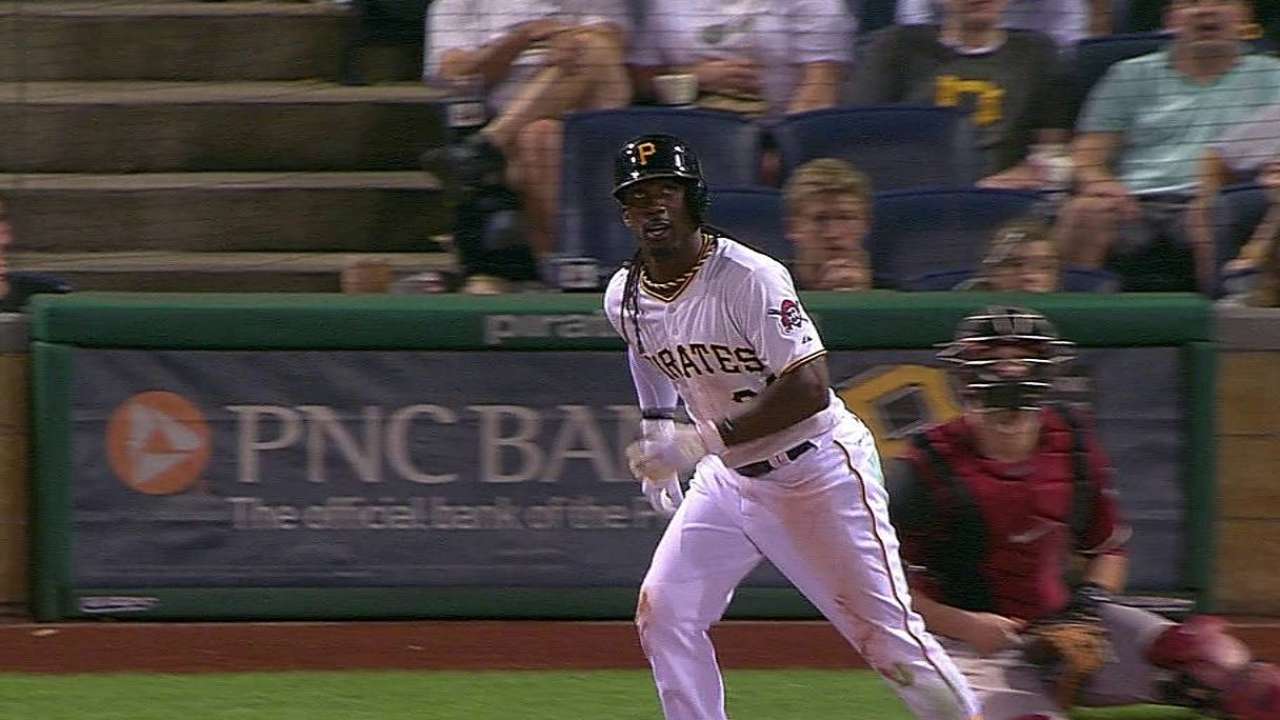 PITTSBURGH -- Andrew McCutchen left Wednesday night's win against the D-Backs after fouling a ball off his left foot in the eighth inning, though the injury does not appear to be serious.
McCutchen completed the at-bat with an RBI single, and gingerly jogged to first base. He was replaced defensively in the ninth, but it was likely for precautionary reasons.
The reigning National League MVP had the foot wrapped with ice on the top of it in the Pirates' clubhouse after the game, and he did not speak with the media. Manager Clint Hurdle also had no significant update on McCutchen in his meeting with the media.
McCutchen was named the June NL Player of the Month earlier on Wednesday. He went 2-for-4 in the 5-1 victory and is hitting .313 with 12 homers and 49 RBIs this season.
Stephen Pianovich is an associate reporter for MLB.com. This story was not subject to the approval of Major League Baseball or its clubs.