Hurdle prefers to not pull starters mid-inning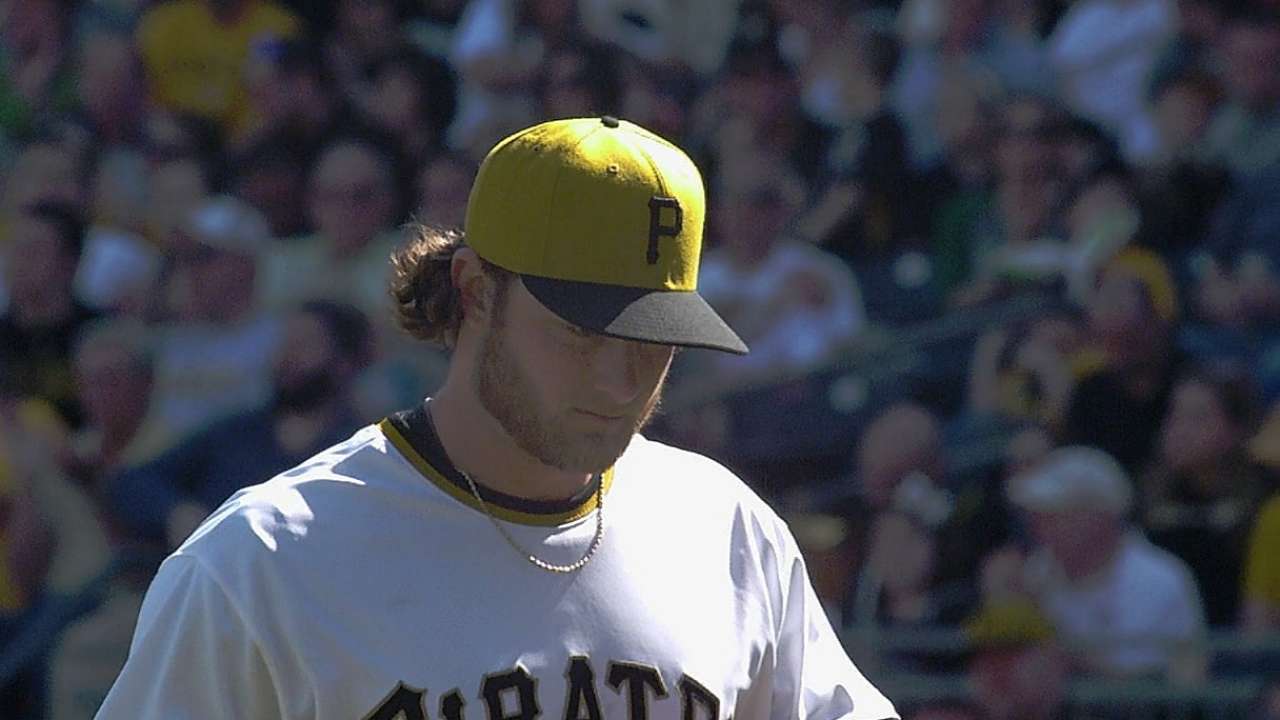 PITTSBURGH -- One game into the second half of the season, the Pirates are one of four Major League teams without a complete game. You have to like the odds of the 2014 Bucs finishing the season as the first in club history to not have any starting pitcher go the distance.
Credit -- or blame -- manager Clint Hurdle's philosophy for that. Others' common approach when a starter gets into the later innings is to let him return to the mound and "we'll make a change if anyone gets on base." You always hear that caveat.
Hurdle holds onto his own belief.
"I would much rather remove a pitcher too soon than too late," Hurdle said. "If I have to go get him and have him walk off the mound in trouble, that's on me. That's the worst."
Combined with another of Hurdle's decrees -- giving relievers clean innings, avoiding having them enter with men on base -- the Pirates have a dynamic in the works. Through 82 games, only five times has a starter been relieved in the middle of a late inning, seventh or later, after recording an out -- a quite common development on other teams.
Hurdle and pitching coach Ray Searage decide after the completion of an inning whether their man has had it, and that's it.
It doesn't always work, and the subsequent burden on the bullpen can be cumulative.
Most memorably, on April 20, Gerrit Cole was excused after eight innings with a 2-1 lead over the Brewers, even though he had only thrown 91 pitches and had retired the last three men he had faced. After Cole exited, Jason Grilli surrendered a ninth-inning homer to Ryan Braun, leading to a 3-2 loss in 14 innings.
And Bucs relievers have collaborated on scoreless shifts in only five of the last 16 games. They have surrendered a total of 26 runs in 35 innings in the other 11 games.
Tom Singer is a reporter for MLB.com and writes an MLBlog Change for a Nickel. He can also be found on Twitter @Tom_Singer. This story was not subject to the approval of Major League Baseball or its clubs.