Marte removed with concussion-like symptoms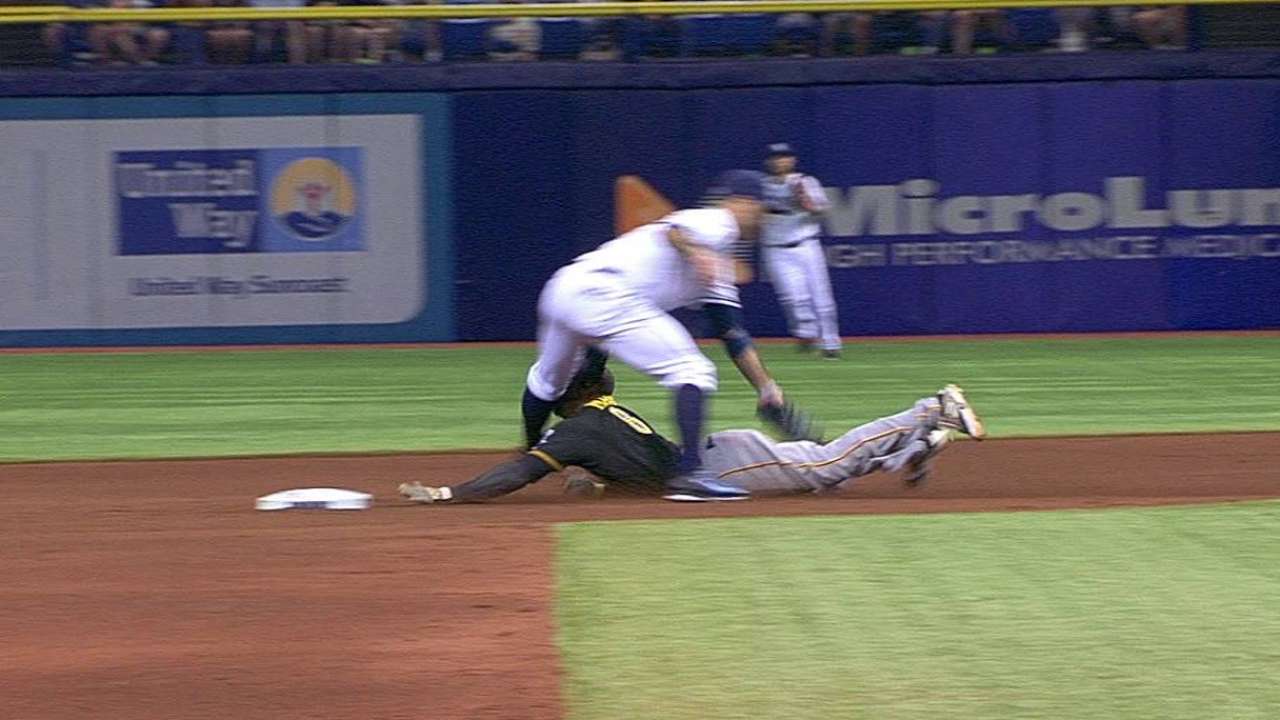 ST. PETERSBURG -- Pirates left fielder Starling Marte left the Bucs' 6-5 win over the Rays on Tuesday with concussion-like symptoms after he slid headfirst into Tampa Bay second baseman Sean Rodriguez's knee.
"He had concussion-like symptoms, so we sent him to the hospital to get a CT scan. We haven't had any report back," manager Clint Hurdle said after the game.
With one out in the top of the fifth inning and the Bucs leading, 4-0, Marte tried to steal second off Chris Archer. Marte dove for the base as Rodriguez moved toward the bag to field catcher Jose Molina's throw, and Marte's head collided with Rodriguez's knee.
Marte, clearly in pain, was helped off the field by the Pittsburgh training staff, and Travis Snider took his place in left field in the bottom of the inning.
Marte was on base because of a rare interference call made on Gregory Polanco, who had been on first when Marte was batting. Marte hit a soft floater to Rays first baseman James Loney, and as Polanco went back to first to avoid being doubled up, he ran into Loney as he was attempting to make the catch.
First-base umpire Lance Barksdale immediately called interference, Polanco was declared out, and, by rule, Marte was sent to first base.
Marte had contributed to the Pirates' third-inning three-spot with an RBI single.
David Adler is an associate reporter for MLB.com. This story was not subject to the approval of Major League Baseball or its clubs.