Hurdle to face questions with Walker's return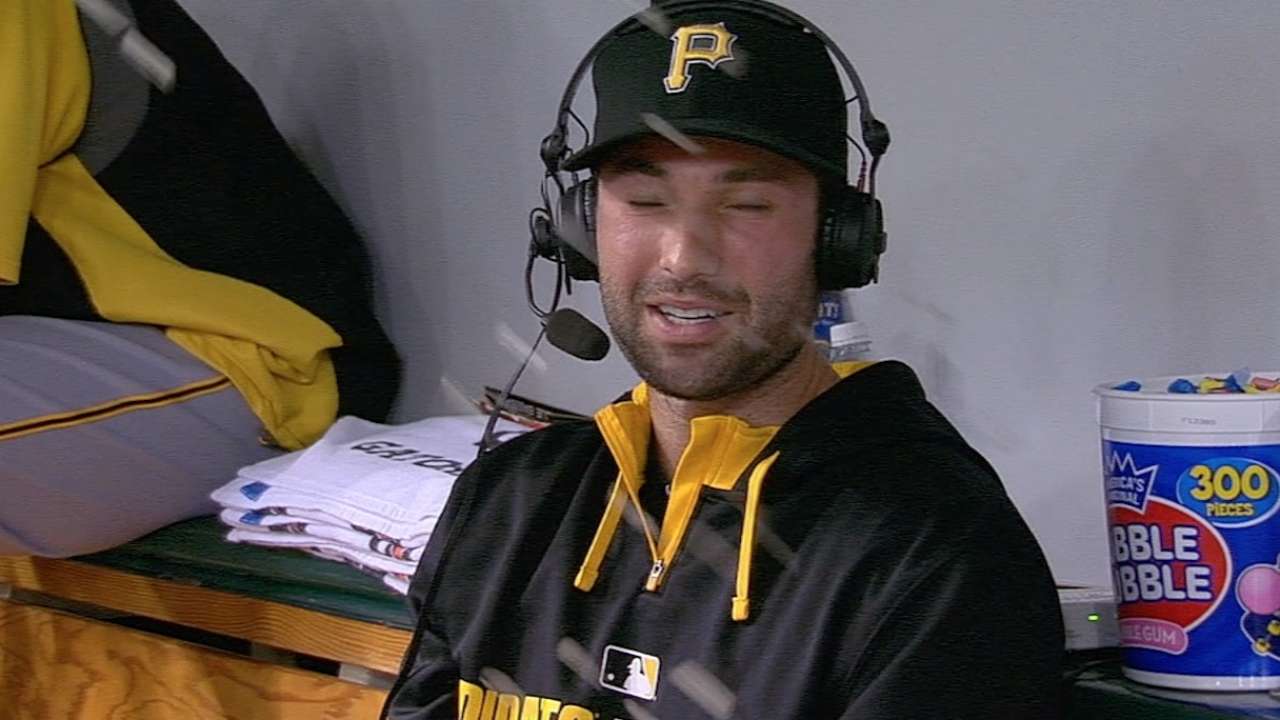 ST. PETERSBURG -- Barring an unforeseen setback, Pirates second baseman Neil Walker, who is on the disabled list after an appendectomy, will be activated when he is eligible on Tuesday, manager Clint Hurdle said Monday.
Walker, who played all nine innings for Class A Advanced Bradenton on Sunday, was in St. Petersburg on Monday, where he hit against rehabbing starter Gerrit Cole in a simulated game.
"Seeing the pitches that he saw on Friday, five at-bats yesterday, he was out, engaged with Cole for more than a handful of at-bats today -- by him showing up, it kind of told us that he felt he was ready to go," Hurdle said.
Walker, who is batting .280 with 11 home runs and 35 RBIs this season, said he is ready to play every day upon returning. He tested himself out in Bradenton, and the results were all positive.
"[Sunday] was a good day," Walker said. "Got five plate appearances and dove once, which was the biggest concern -- what was it was gonna feel like to dive on my stomach? And I got that out of the way and that was fine."
With Walker coming back, Hurdle will have some decisions to make with his lineup, and especially with Josh Harrison, who has been playing second base in Walker's absence. Harrison had also been playing right field, but rookie Gregory Polanco has taken over that spot.
"When Neil comes back, where's [Harrison's] best fit?" Hurdle said. "You look at the positions [Harrison] plays, and you find him reps there. He plays second, he plays third, he plays left, he plays right. If you're gonna give an outfielder a day; [Harrison] can go in either corner. If you're gonna give Neil a day against left-handed pitching, [Harrison] can go there.
"Can [Harrison] go to third? Absolutely, he can go to third -- you know, Pedro [Alvarez is] trying to find his way, still, so that's an option. But a guy that's doing the things [Harrison's] been doing to help the club? He needs to be a priority of finding reps right now."
Harrison is batting .306 with five homers and 22 RBIs this season.
David Adler is an associate reporter for MLB.com. This story was not subject to the approval of Major League Baseball or its clubs.