Harrison returns to lineup, but in new spot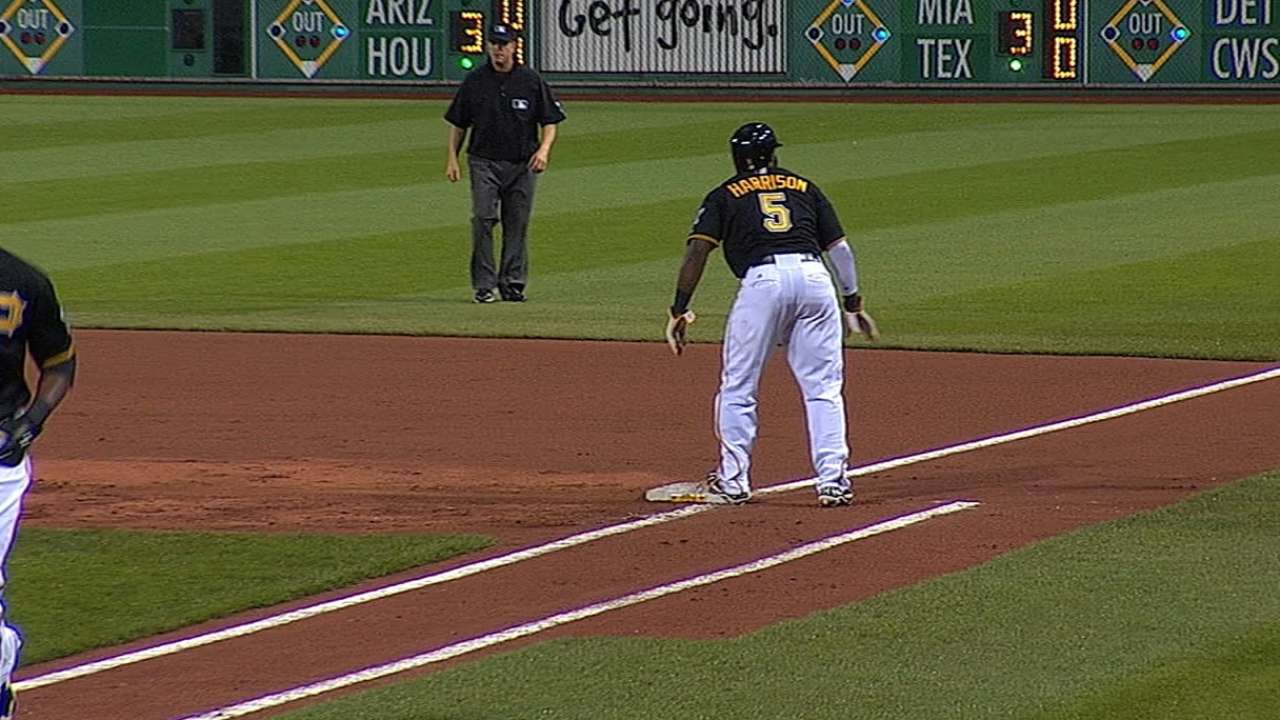 MIAMI -- Josh Harrison returned to the Pirates' starting lineup on Saturday afternoon at Marlins Park in a new slot in the batting order.
Harrison had led off in 28 of his 31 starts, but with Gregory Polanco penciled into the first slot for the third straight game, Harrison was moved down to fifth for the first time this year. He entered Saturday with a .310 average as a starter.
Manager Clint Hurdle said Harrison, who turned his ankle in Wednesday's game against the Cubs, ran well on Friday and should have enough range to play second base effectively.
"Josh is ready to go," Hurdle said. "We're confident that he's in a position to run and make the moves he needs to."
Harrison's return came just in time for the Pirates' eighth game against a left-handed starting pitcher. His .333 average and three RBIs against southpaws this year was among the best on the team. But the Pirates as a whole are not doing too badly when facing lefties -- entering Saturday they had a .269 average (fifth in the National League, eighth in the Majors) with nine homers against them.
Maria Torres is an associate reporter for MLB.com. This story was not subject to the approval of Major League Baseball or its clubs.