Melancon focused on continuing to improve defense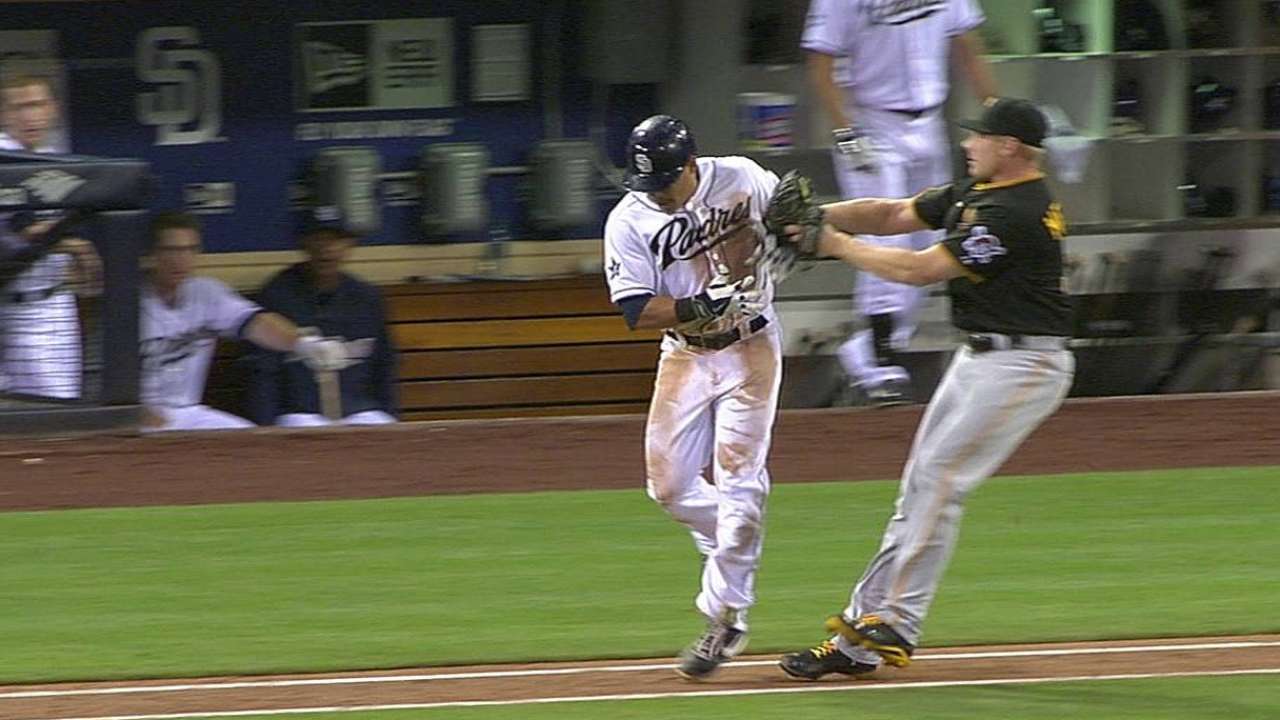 PITTSBURGH -- The discussion with Mark Melancon involved his uncanny ability to induce and cleanly field comebackers, when the Pirates reliever posed an interesting question.
"Has a relief pitcher ever won the Gold Glove?" Melancon asked.
Told that the positional award for fielding excellence, distributed since 1957, has never gone to a reliever, Melancon said, "If a reliever is going to win a Gold Glove, I'd like to be the one to do it."
A strange wish for a reliever, perhaps. But, then, Melancon's emphasis on fielding his position is also slightly eccentric. For instance, no pitcher has ever before been heard to say, "I enjoy PFP [pitchers fielding practice]."
"Fielding is very important to me," Melancon added. "Part of my offseason work is getting into a routine to help my defense. Last winter, I got on a racquetball court, and had racquetballs fired at me off the walls, because they come back at you so quick. Helps with the reaction.
"I'm trying to get a tennis-serving machine for my wife, then use that, too, to have balls shot at me. Anything you can do on the mound to help yourself ... plus, it's also for protection."
Melancon has cleanly handled all 10 of his fielding chances. If that doesn't seem like an unusually-heavy workload, consider that, an inning at a time, he has worked only 29 innings.
Tom Singer is a reporter for MLB.com and writes an MLBlog Change for a Nickel. He can also be found on Twitter @Tom_Singer. Stephen Pianovich is an associate reporter for MLB.com. This story was not subject to the approval of Major League Baseball or its clubs.