Sadler still getting goose bumps over callup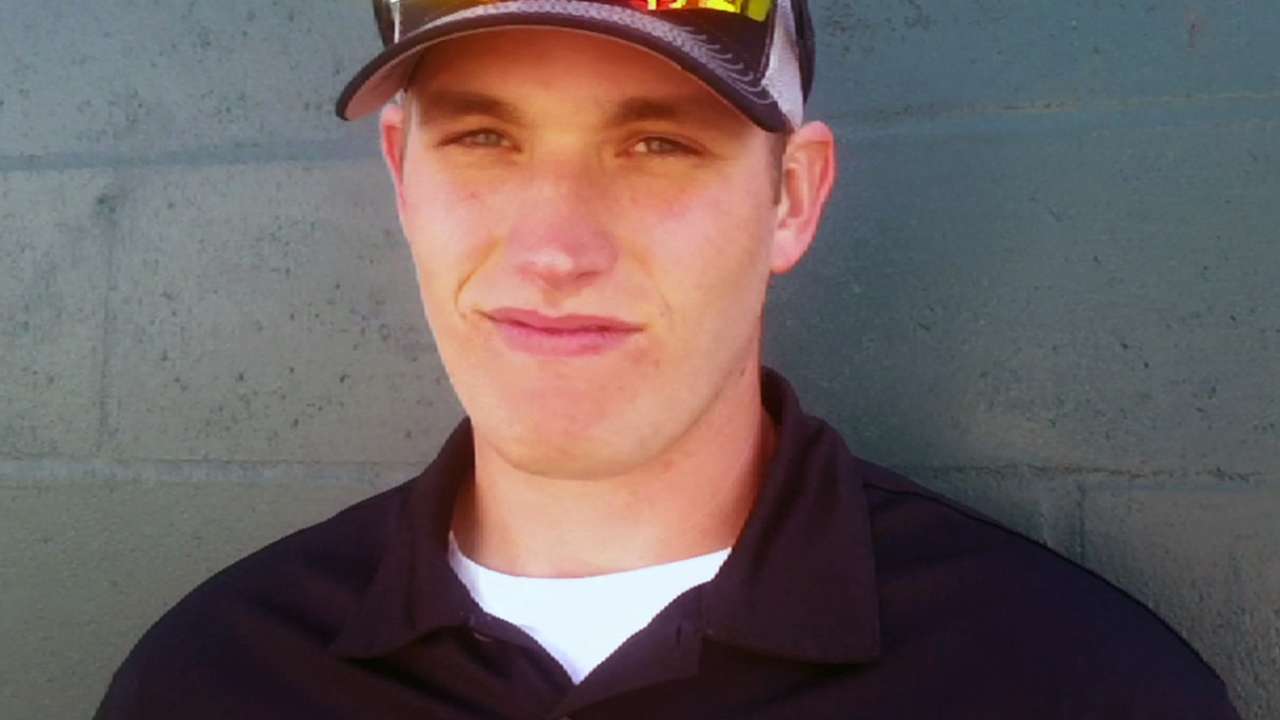 BALTIMORE -- At first, Casey Sadler thought Indianapolis Indians manager Dean Treanor was just horsing around. Nope, the Pirates' 23-year-old right-handed prospect was indeed called up from Triple-A to the Major League club over the weekend, though his manager didn't exactly tell Sadler the news straight out.
"My wife and I brought our barrel horse with us [to Indianapolis], because we have friends in Indiana that rodeo a lot, and she rodeos," Sadler said on Tuesday inside the visiting dugout at Orioles Park at Camden Yards. Following Tuesday's rainout, Pittsburgh opens a two-game series with Baltimore on Wednesday after Sadler joined the squad in St. Louis on Sunday.
"They just pulled me in [the office] and started asking about my horse, and I'm like, 'Am I going to get in trouble for bringing a horse?' Then they were like, 'Is everything OK with the horse? Are you taking care of it like you should be?' I'm like, 'Yeah. Did something happen?' Then Dean was like, 'We just want to make sure it's OK, because you can't take it to St. Louis with you.'
"It took me a second to kind of process it all. I still get goose bumps when I talk about it."
With Indianapolis, Sadler went 3-0 with a 1.67 ERA over four starts. With the Pirates, he'll work in relief -- for now anyway.
"We have five starters right now," Pirates manager Clint Hurdle said. "As it stands right now, [Sadler] will not start. He will pitch out of the bullpen."
That's more than fine with the sinkerballer.
"I've spent the majority of my career in the bullpen," said Sadler, who was selected in the 25th round by the Pirates in the 2010 First-Year Player Draft. "Whatever they need me to do to contribute is fine with me. I'm here at their beckon call."
Benjamin Standig is a contributor to MLB.com. This story was not subject to the approval of Major League Baseball or its clubs.