Hurdle confident Bucs bullpen will improve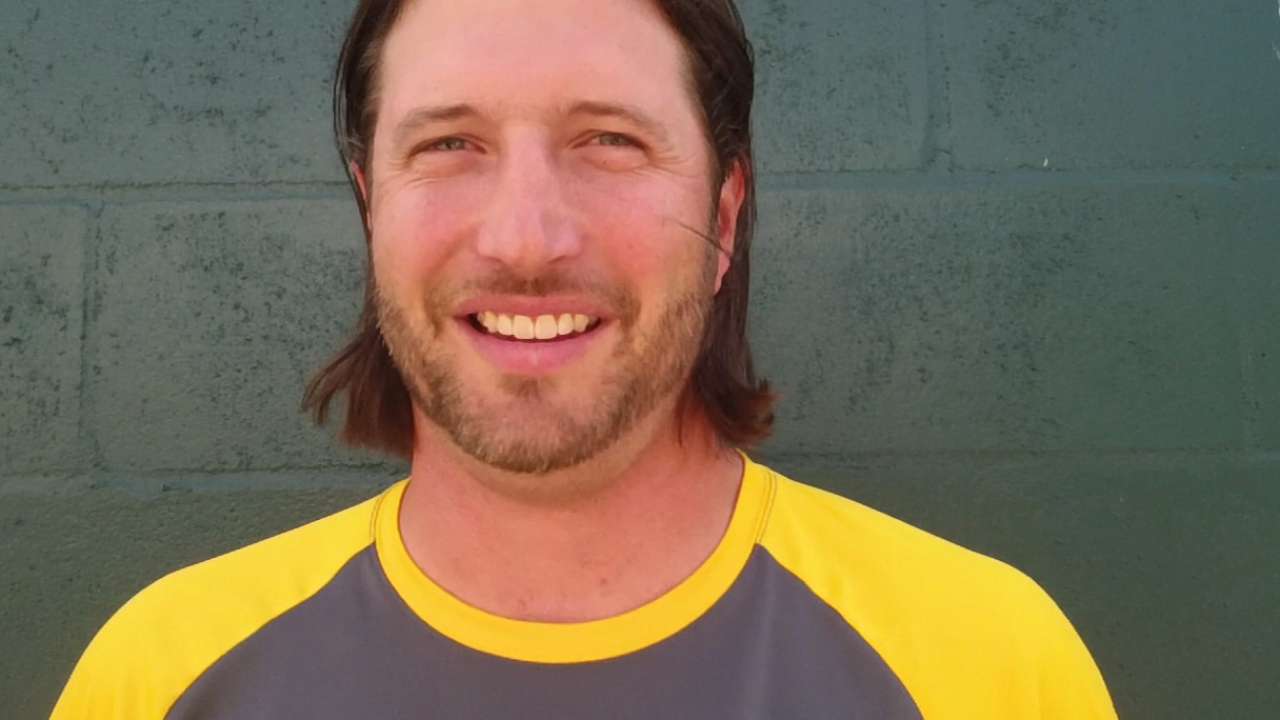 PHILADELPHIA -- Though they had to say goodbye to a reliable reliever in Vin Mazzaro on Saturday, baseball's third-best bullpen in ERA in 2013 has a chance to be even better in '14, according to Pirates manager Clint Hurdle.
"We have had a good bullpen every year we have been here," said Hurdle, knocking on his desk top. "[GM] Neal [Huntington] does a fantastic job in the winter in reaching out and finding fits -- guys who could be available when things are not going well, which, let's face it, is the only reason they are available. Our pitching people have done a great job at helping [pitchers] figure things out, stabilizing them.
"We hear, 'You have had three [good] years in a row, and from a statistical analysis perception, you are due to have a bad one.' That's like telling 30 men in a room that only one is going to make it to the big leagues, when there could be four in that room and none in another room of 30."
Hurdle is confident not only in the 'pen, but also in the progress of the starting rotation.
"We believe in the men and the process we follow," Hurdle said. "And it's always going to help to challenge our starters to get more innings out of them, providing more of a safety net than we have had in the past. We move on this year with a healthy Wandy [Rodriguez], Francisco [Liriano], and [Charlie] Morton from the start -- and [Gerrit] Cole.
"The two length options [Pimentel and Gomez] makes all the sense in the world for me. And you have a guy [in Pimentel] who when you look at who might stay and who might go next year [when the contracts of Liriano, Rodriguez and Edinson Volquez will have expired] to fill in the stating rotation. [Pimentel's] is a big arm that needs to pitch and get experience. We like the way he has gone about his education."
Justin Wilson aced his exams last season, adding another dynamic left-handed presence to Tony Watson, in front of Mark Melancon and closer Jason Grilli.
"I am just very confident about the skill sets," said Hurdle. "You have the two left-handers that can get after it with velocity and spin, two length options, and Morris, who continues to grow."
"We don't have anyone set up to face only a left- or right-handed hitter. We have four guys who have pitched multiple innings in Spring Training, and the two guys at the end who have been very, very good.
With all but one holdover from last year's bullpen, the Pirates also have pitchers who have gained trust in themselves through a first-stretch drive and playoff experiences.
"[Our relievers] have more understanding of the league and individual hitters," Hurdle said. "They have more street cred from situations that they dealt with last season. They have postseason experience, which I don't think any of them had. I think we are in a good place."
Jay Greenberg is a contributor to MLB.com. This story was not subject to the approval of Major League Baseball or its clubs.