Pirates designate Mazzaro to finalize 'pen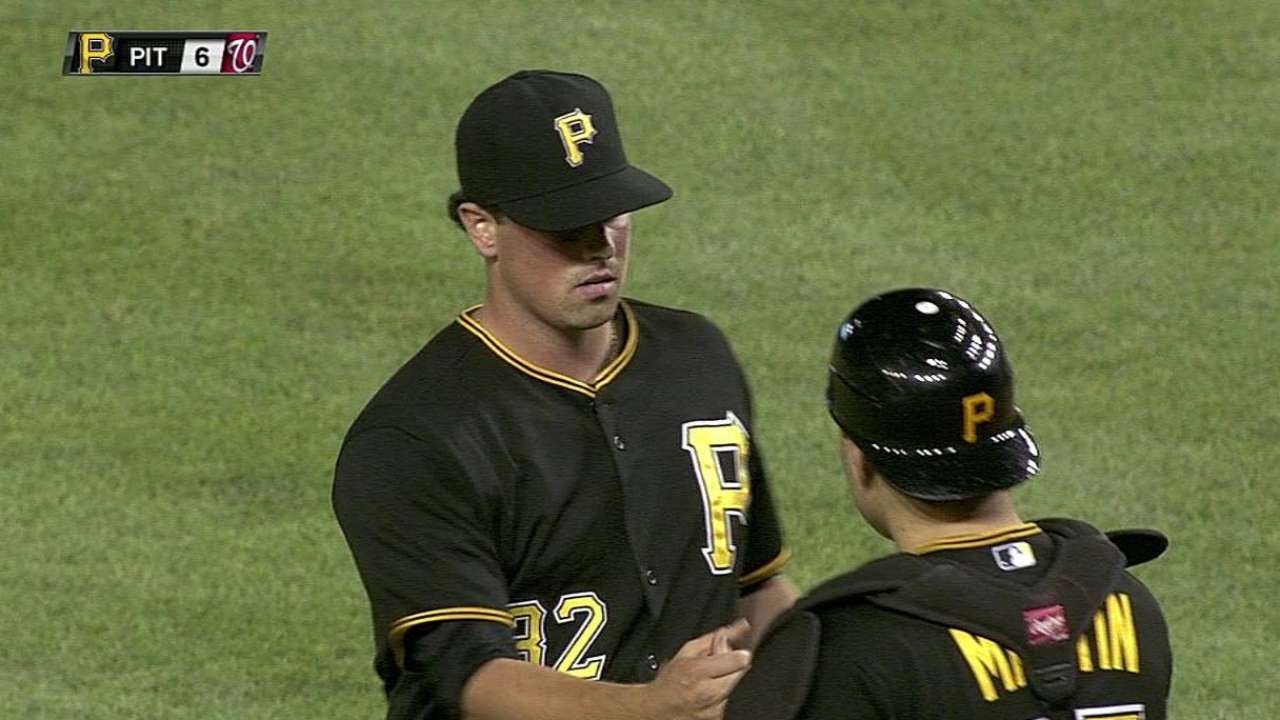 PHILADELPHIA -- The Pirates settled on their 2014 Opening Day bullpen on Saturday by designating right-hander Vin Mazzaro for assignment. Since he is out of options, the team has 10 days to trade Mazzaro -- who allowed 23 runs and 68 hits in 73 2/3 innings of relief in 2013 -- before having to outright him to Triple-A Indianapolis or release him.
"Essentially, we have a week to try and trade him, and if that doesn't happen, we will have to ask for outright waivers," said general manager Neal Huntington. "But I would be shocked if he gets through the outright waiver process. We will look to put Vin in a good spot."
Essentially, Mazzaro lost out to the promise of Stolmy Pimentel, the versatility of Jeanmar Gomez and the growth of Bryan Morris, all of whom also were out of options.
"Vin is a good man," Huntington said. "He's a good pitcher. He threw the ball great for us a year ago, took the ball in length and got some important outs for us in the eighth inning. From what we see of Bryan Morris, we think he can do that and grow into something more.
"In Pimentel, we see a guy who has all the ability to be a starter as we move forward. And Jeanmar took the ball in almost every role last year."
The Pirates also selected the contract of first baseman Travis Ishikawa, released pitcher Andy Oliver and placed the rehabbing Jeff Locke and Chris Stewart on the 15-day DL. They have space for one more player on the their 40-man roster, but pending the inevitable next injury, there is no room for another reliever.
Jay Greenberg is a contributor to MLB.com. This story was not subject to the approval of Major League Baseball or its clubs.