Liriano leaves sharp outing with groin tightness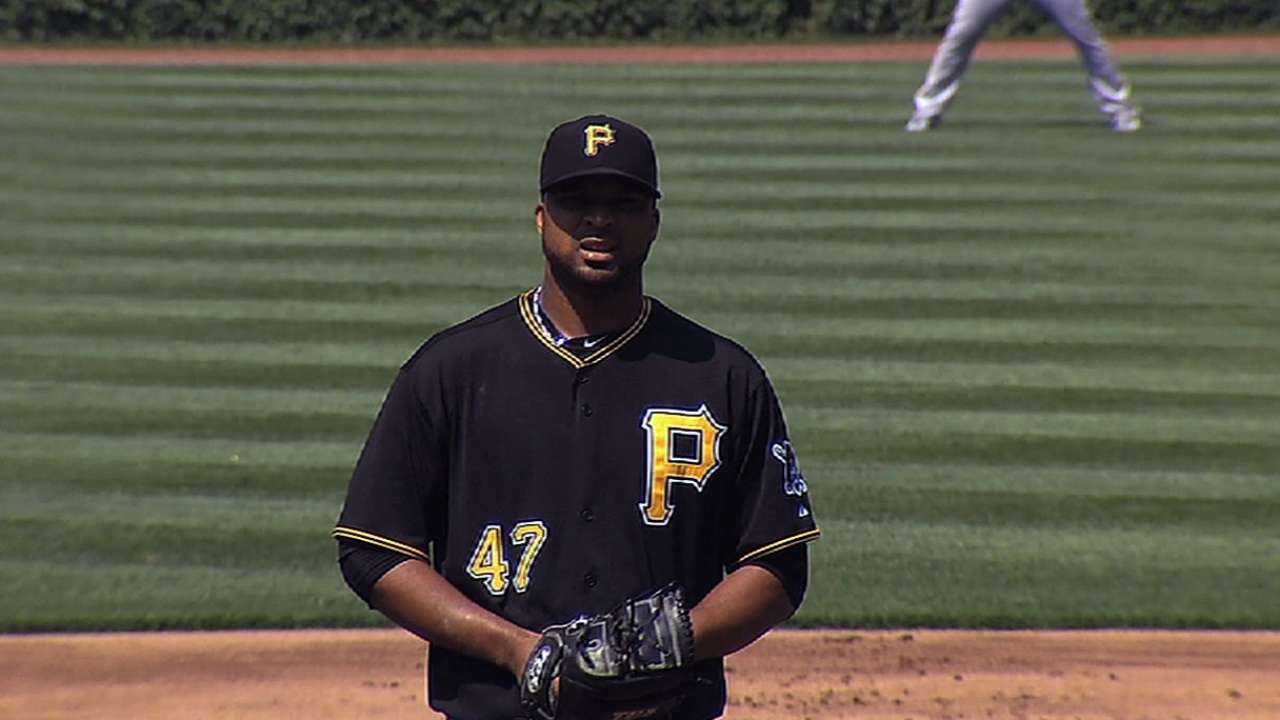 BRADENTON, Fla. -- Francisco Liriano was acing the test of his penultimate spring start, taking deliberate steps toward his Opening Day assignment -- until he had to unexpectedly come out of Thursday night's Grapefruit League game.
Liriano dealt with some tightness in the area of his left groin muscle all game, and he departed after the last two pitches he threw raised the concern of his catcher.
Liriano was working on a four-hit shutout with two outs in the sixth inning when catcher Russell Martin thought Liriano's 2-and-1 pitch to the Orioles' Adam Jones was on the funky side.
"He'd been spot-on the whole game and the last couple of pitches didn't come out right. I know he was feeling it all game, and I didn't want to see my pitcher have to battle through an inning in Spring Training," said Martin, who immediately motioned manager Clint Hurdle and assistant athletic trainer Ben Potenziano out of the dugout.
After a few minutes of consultation, Liriano left the field and the game.
"It was just a little tightness. I felt it the whole game," said Liriano, his left thigh wrapped in a thick ice pack. "I didn't want to push it and have it get worse. I don't think it's that bad at all. I don't think it's serious. I just want to make sure I'm ready for Opening Day."
Liriano's prognosis will greatly depend on how he feels Friday morning.
"We always talked to him [throughout the game]," Hurdle said. "The last two pitches he threw just didn't look the same."
Until then, Liriano was, as Martin described, spot-on.
"He was really good. Popping strikes, working quick," Hurdle said. "He got in a real nice groove, settled in by the third inning."
Liriano wound up making 76 pitches, and his target was 85. So, other than the abrupt departure, the tuneup was all it was meant to be. Whether the groin issue interrupts his path to the season will soon be determined.
Tom Singer is a reporter for MLB.com and writes an MLBlog Change for a Nickel. He can also be found on Twitter @Tom_Singer. This story was not subject to the approval of Major League Baseball or its clubs.