Seeking defense, Lambo loses offensive pop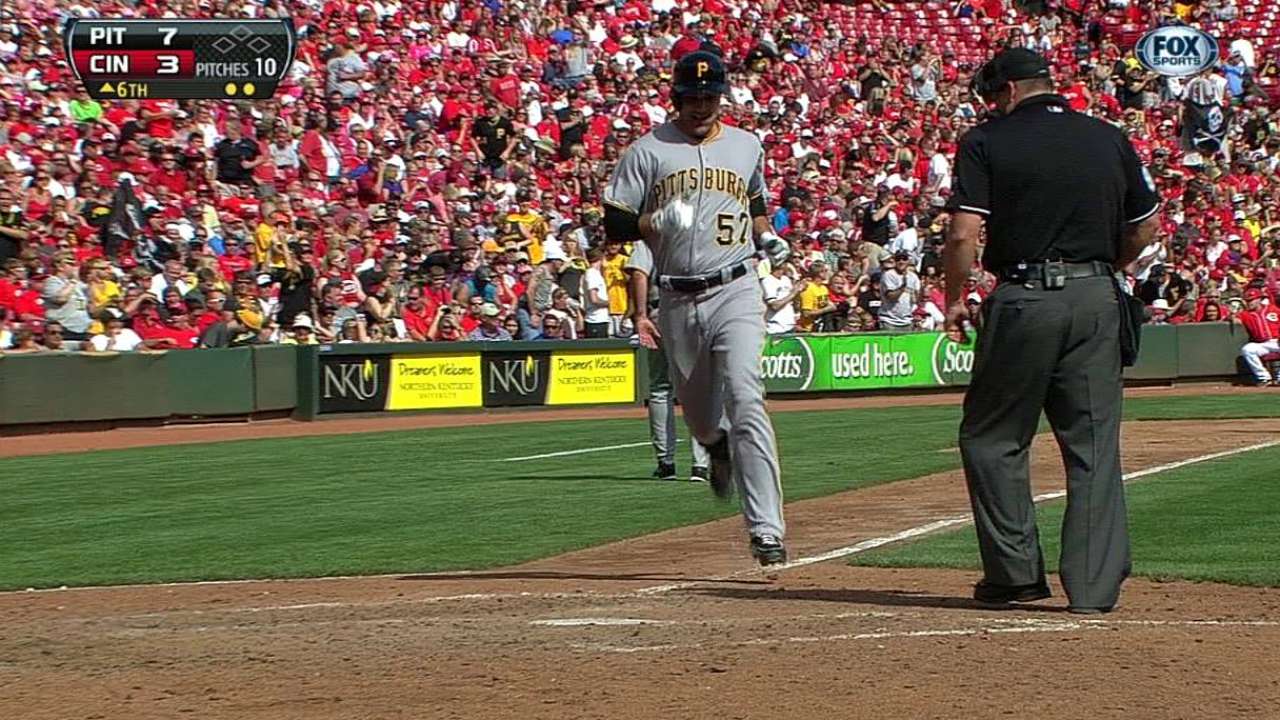 FORT MYERS, Fla. -- Pirates first baseman Andrew Lambo entered Spring Training knowing he had a very real opportunity to land a platoon gig alongside Gaby Sanchez at first base.
Not much has gone right for Lambo in his quest to earn that job, though the 25-year-old did end an 0-for-18 skid with a base hit in the sixth inning of Wednesday's 4-2 victory against the Red Sox.
"If you've been familiar with the situation and gone through [a position battle] before, I'm sure it's a little easier," Lambo said, "but being my first year of actually doing it, sure you think about it at times -- but not all that much. I'm trying to get myself ready for a pro season, whether it be in Pittsburgh, Indy, Altoona, Bradenton, doesn't matter."
Originally an outfielder, Lambo showed an offensive pop -- he hit 32 home runs and slugged .574 last season between Double-A Altoona and Triple-A Indianapolis -- that led the Pirates to give him some reps at first base to see if he could perform well enough defensively to form a platoon with Sanchez. But the offensive game has not been there this spring for Lambo, who is hitting .088 (3-for-34) with no extra-base hits after going 1-for-3 with a walk, stolen base and a run scored on Wednesday.
"It's been tough so far, but I'll keep doing my work, and everything will come around," Lambo said before Wednesday's game. "And at the same time, I'm not preparing only to try to make this ball club. I'm getting ready and preparing myself to hopefully play a full, productive season somewhere, wherever it is."
For the time being, Lambo remains in camp alongside fellow left-handed hitting first basemen Chris McGuiness and Travis Ishikawa, who are both competing for the same platoon opportunity. Ishikawa went 2-for-3 on Wednesday with his second homer of the spring.
"You keep going, day by day, and hopefully things will work out," Lambo said. "We've got a great group of guys in here, and it's going to come down to one guy, and that's it. There's nothing else to say. You just go out there and do the best you can, and hopefully it's you."
Paul Casella is a reporter for MLB.com. Follow him on Twitter @paul_casella. This story was not subject to the approval of Major League Baseball or its clubs.