Healthy Snider competes for outfield reserve spot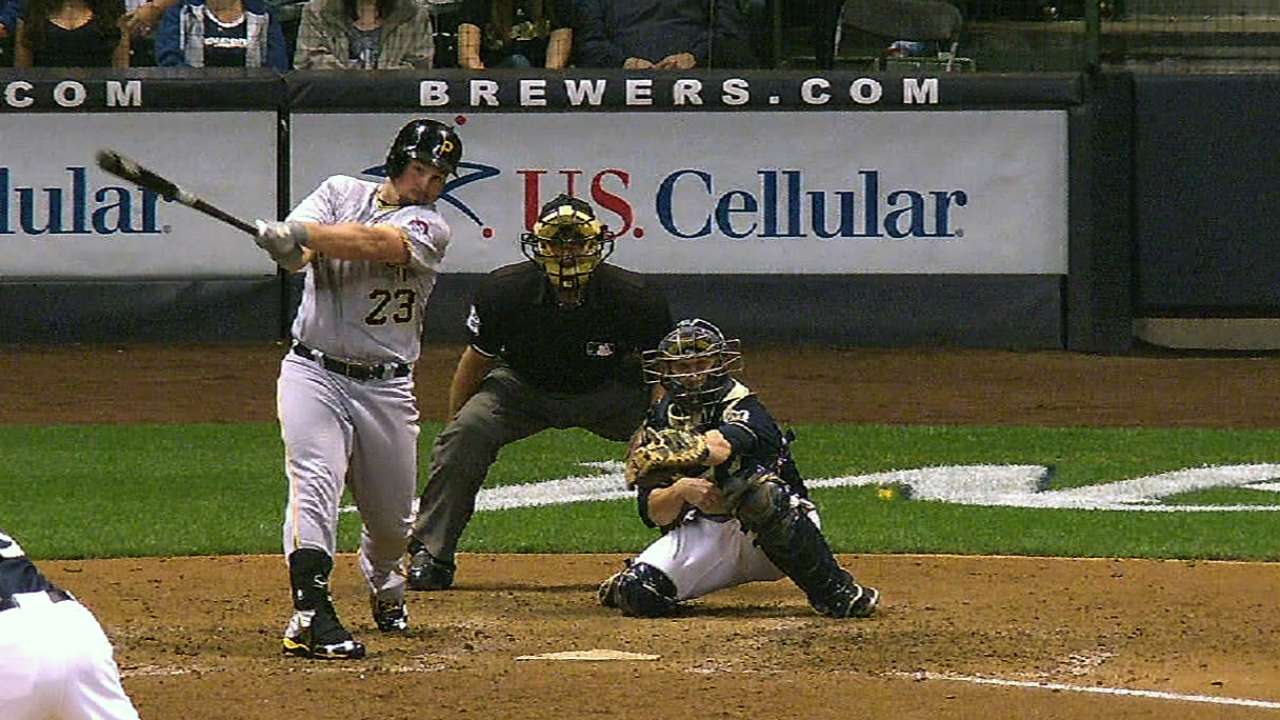 FORT MYERS, Fla. -- The Pirates have thought about a lot of things with Travis Snider. But one thing they haven't considered is a position switch. Manager Clint Hurdle was asked Thursday if Pittsburgh has considered moving the outfielder to first base, and he said that isn't really an option.
"Has not even been talked about," said Hurdle. "For us, the bat is the thing that we've been trying to get in place. Switching a position isn't going to matter. We've got to get the bat right."
Snider, the 14th overall selection in the 2006 First-Year Player Draft, has played in more than 400 games at the big league level, but he's never been able to put it all together. The 26-year-old is a career .334 hitter in Triple-A, but he's yet to experience sustained success in the Majors.
Snider has a chance to seize playing time in right field and to latch on as an outfield reserve with the Pirates, but he has to get his legs under him this spring. The Pirates acquired him from Toronto in 2012 in exchange for Brad Lincoln, and Hurdle knows Snider still has a lot of untapped potential.
"I think this might be the healthiest he's been since we've had him," he said. "He's had stretches of health where he's been a somewhat productive player, but he gets dinged here and dinged there. ... Young players, when they're in that transition stage, almost to a fault -- I probably did it -- then you want to play catch up. If you miss time, you want to catch up and then you get outside yourself."
Spencer Fordin is a reporter for MLB.com. This story was not subject to the approval of Major League Baseball or its clubs.