New addition Decker vies for big league opportunity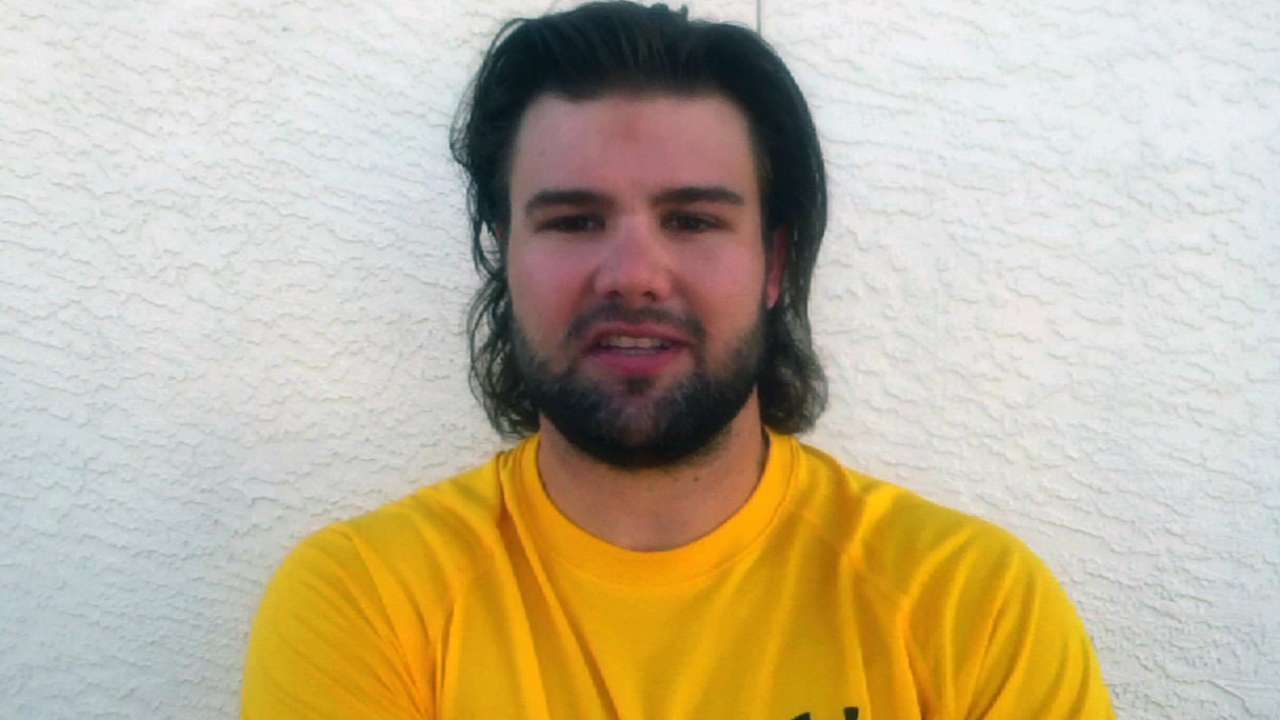 FORT MYERS, Fla. -- Jaff Decker has thrived at every level of the Minor Leagues, and his chance for big league success may soon be arriving. Decker, acquired from the Padres last winter, doubled off veteran Kevin Correia Wednesday and finds himself in the mix for playing time in right field.
Decker, who sports a career .402 on-base percentage in the Minors, got a brief audition with the Padres last season before being traded to Pittsburgh in November. Now, he's trying to fit in with his new team and to carve out some playing time, and he said it's been an enjoyable experience so far.
"I met a couple guys in December, so it was kind of an easy transition," said Decker. "Baseball players come out and play the same game, and we're here to get along. It's a big family, even though you're on another team, but I was welcomed here with open arms, and I feel like I've fit in."
Decker's third-inning double off Correia upped his batting average to .167 this spring, but he said he's just working on his timing and he isn't worried about his statistics so far. Manager Clint Hurdle said after Wednesday's 8-4 win over Minnesota that he's seen a lot of good things from Decker.
"A lot of things that our scouts liked about him," he said. "Baseball awareness. Backyard ballplayer. Hits the ball where it's pitched. Works counts. Sees pitches. Usable speed. He can play all three defensive positions. Right now, I'm sure he'd like to be on base more than he has been. Again, it's Spring Training. He's made good decisions when he's been on the bases and in the outfield."
The Pirates still aren't quite sure on what they're going to do in right field this season, and Hurdle said that they're not married to the idea of a platoon with Jose Tabata. There is an opportunity for someone to step up and take the job, and Decker is confident that he can be that player in time.
"One-hundred percent," said Decker of whether he thinks that he's ready to thrive in the Major Leagues. "I feel the years I've put in and getting a taste of it last year with San Diego has gotten me ready mentally and physically. Now, it's almost just go play now and let it happen."
Hurdle, just halfway through the Spring Training schedule, would like to take some more time to sort out his options. Decker may be ready to stick, but the Pirates are willing to wait and see.
"I don't know that right now," said Hurdle. "I've got another two-and-a-half weeks to watch him. I've only watched him for less than three weeks. ... I'm glad we have him and we'll see how that fit works out."
Spencer Fordin is a reporter for MLB.com. This story was not subject to the approval of Major League Baseball or its clubs.