Decker impresses Hurdle with 'backyard' style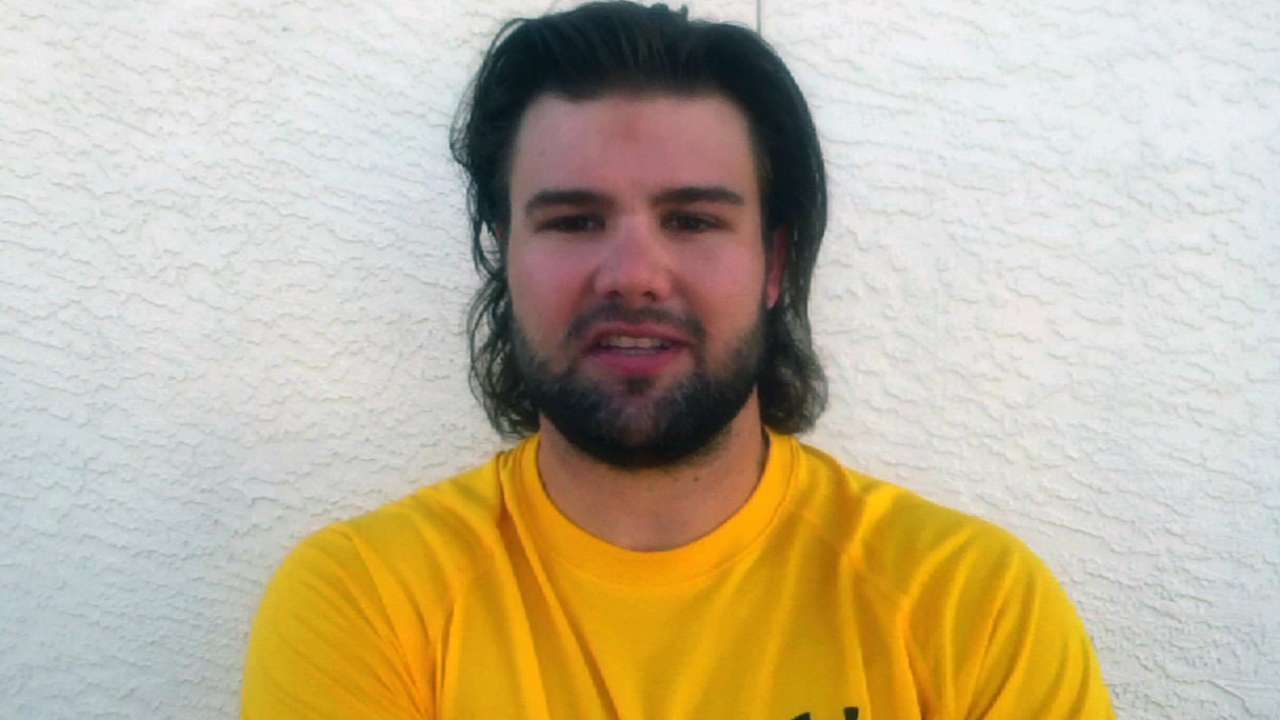 BRADENTON, Fla. -- There is a pretty good chance that if you fed Jaff Decker into a sabermetrics machine (if such a tool existed), it would sputter, fire off sparks, then just conk out in a puff of smoke.
The 24-year-old high-energy outfielder appears to be the prototypical player who defies baseball molds and would flunk on most metrics tests.
"One hundred percent correct," Decker said with a grin. "I pretty much resemble my game: being able to do everything. A five-tool player is how I grew up, and I try to do everything I can ... run, steal, make plays on defense. And of course, hit."
At 5-foot-10, 190 pounds, Decker won't impress scouts standing still. But unleashed on the field, he could qualify to be pictured in the dictionary next to "gamer."
Pirates manager Clint Hurdle calls Decker "a backyard player." It's close to what might be most appropriate: sandlot player.
All you need to know about Decker's attitude and character is that his favorite baseball player is Benny Rodriguez. Don't bother looking for him in the Baseball Encyclopedia. He was a character in the original "The Sandlot" movie.
"He's my favorite, because he was able to do it all," Decker said. "You gotta go out and play the game the right way. Doing things right shows that you're a ballplayer, and that's what I try to be, a complete ballplayer.
"I love this game. Every day I come here, I'm happy to be here," added Decker, standing in the middle of the Bucs' McKechnie Field clubhouse. "In fact, the best part of my day is just getting here."
You need a cardiogram, not a flow chart, to measure that.
Tom Singer is a reporter for MLB.com and writes an MLBlog Change for a Nickel. He can also be found on Twitter @Tom_Singer. This story was not subject to the approval of Major League Baseball or its clubs.