Bucs in contact with Burnett, exploring other options
Bucs in contact with Burnett, exploring other options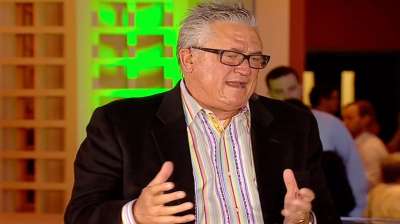 LAKE BUENA VISTA, Fla. -- Time has been ticking away for months, but the ticking is getting louder and louder for the Pirates and A.J. Burnett as the offseason lingers.
The club has been respectful of the veteran pitcher's pending decision to retire or not, but now that the Winter Meetings have arrived, they also have been working on a separate track to seek out a starter in case he does hang up his jersey after 14 years.
General manager Neal Huntington said Tuesday the situation hasn't changed much from the day before for the Bucs, in that they're still in contact with Burnett and they're still on the lookout elsewhere, in case.
"If we get to the point where it may now block us from doing something we want to do or to make a decision, there may become a decision point," Huntington said. "But as of now it hasn't blocked us or stopped us from doing anything we wanted to do.
"How much longer does that go on? That is a great question, one that I really don't have an answer to. The market will dictate that."
Then again, Burnett's camp might dictate that. According to the Pittsburgh Tribune-Review, Burnett's agent was headed to Orlando on Tuesday afternoon, although there was no knowledge of a meeting or a signing in the offing.
Burnett, who will turn 37 in January, said after the Pirates' National League Division Series loss to the Cardinals that he wanted to think about whether he wanted to retire or return to the Pirates. The right-hander went 26-21 with a 3.41 ERA in the last two full seasons with Pittsburgh.
"We continue to work through the process, and again are working to be respectful of what a huge decision this is for him," Huntington said.
John Schlegel is a national reporter for MLB.com. You can follow him on Twitter at @JohnSchlegelMLB. This story was not subject to the approval of Major League Baseball or its clubs.