Pittsburgh-born Walker savoring postseason for Bucs
Pittsburgh-born Walker savoring postseason for Bucs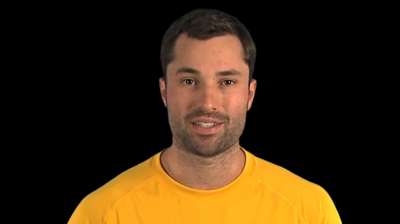 PITTSBURGH -- As the local kid done good, Neil Walker has had to wear the years of losing more than most. It would be hard to find anyone to complain, as a result, if Walker was relishing this first playoff appearance for the Pirates since 1992 a bit more than most as well.
"It's really special," Walker said after the Pirates finished their workout Monday in advance of Tuesday's Wild Card Game against the Reds, live on TBS at 8:07 p.m. ET. "I don't think it's hit me yet. I don't think it's going to hit me until this ride is done and I hope that's after a World Series victory."
Walker, a product of local Pine-Richland High School and a first-round Draft pick of the Pirates back in 2004, was 7 years old when the Pirates last appeared in the postseason. He endured losing seasons, first as a fan, then as a member of the organization he grew up watching. He understands fully that Tuesday's Wild Card Game, whatever the outcome, is just the start of what has been brewing here in Pittsburgh.
"We've been through 99 losses, through 105 losses," Walker said. "That's as low as you can go. [Now that we're here], we know we're building something bigger than that."
He's not alone in that sentiment. People from Walker's past have been coming out of the woodwork, some after having abandoned ship, to revel in the turnaround of this franchise's fortunes.
"A lot of friends I grew up with are in Pittsburgh and are Pirates fans," Walker said. "Some of them jumped off board the last several years and some of them jumped back on board these last couple of years. I've gotten texts and calls and emails from people I didn't think were Pirates fans anymore, but apparently they are.
"It's funny how that works, but I'm OK with that. This is a sports town, this is a blue-collar town. We're going to have a lot of fun. 2013 has been so enjoyable to be a part of and I think this is just the beginning."
It's not just Walker's old classmates who are excited. The second baseman's father, Tom, who pitched for parts of six seasons in the big leagues, has gotten more excited than his son thought he would.
"He's through the roof," Walker said. "He never got to play in the postseason."
Before this year, the Walkers could only live vicariously through Don Kelly, Neil's brother-in-law who is headed to the postseason for the third year in a row with the Tigers. Now there will be first-hand experience, where Walker hopes to put the advice his brother-in-law gave him to good use.
"He says it's a completely different game," Walker said. "Every minute, every second, every pitch means everything. The emotional highs and lows of the playoffs, you can't find that in the regular season."
Tom Singer is a reporter for MLB.com and writes an MLBlog Change for a Nickel. He can also be found on Twitter @Tom_Singer. This story was not subject to the approval of Major League Baseball or its clubs.