Riding wave, streaky Walker trusting his swing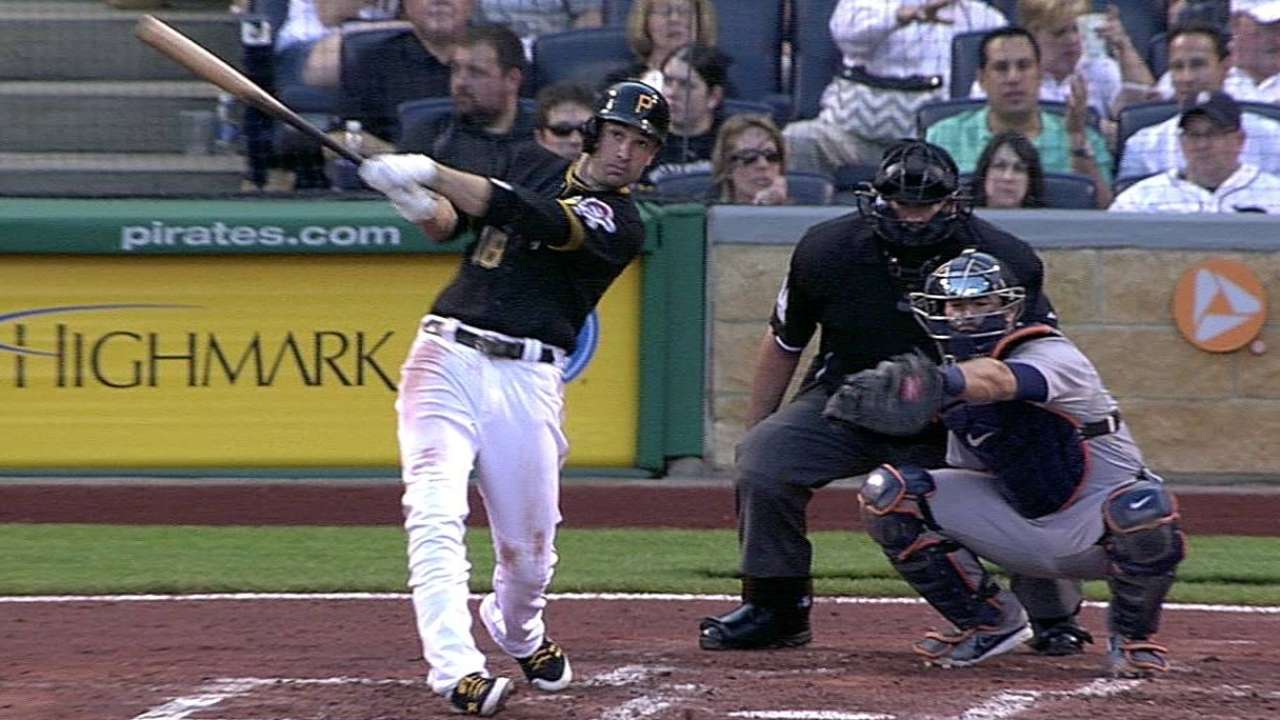 PITTSBURGH -- When Neil Walker came off the disabled list earlier this month, manager Clint Hurdle was happy to have his second baseman back because he provides stability in the middle of the order.
Lately, Walker has been giving the Pirates more than stability. He's providing power and consistency, and he says the game seems to slow down when he gets in a groove offensively.
"When you start to hit the ball well, it seems to be a little bigger when it comes in," Walker said. "You try to ride that out as long as you can."
Walker has 11 hits, three home runs and five RBIs in 25 at-bats in his last six games entering Thursday. Before that, he stumbled through a 1-for-16 slump.
Walker had the Pirates' only two hits Wednesday night, including his second homer in as many games, before they broke out for four runs in the seventh in a 5-3 win over the Tigers.
"Yeah, he's a pain in the [butt]," Tigers catcher Alex Avila said. "He's gotten big hits against us in the past. He's a good hitter, and he's been a good hitter for a few years."
Game to game and streak to streak, good or bad, Walker's routine and approach don't change. But there are a lot of different things that go into lengthy stretches of success at the plate, he said.
"I think, at this level, it's not hard to trust your swing and your mechanics. But there's a lot of factors that go into it," Walker said. "When you're feeling good, and you're not missing that pitch you're supposed to hit, that's a big thing."
Steven Petrella is an associate reporter for MLB.com. This story was not subject to the approval of Major League Baseball or its clubs.