Hurdle looking for other go-to bullpen options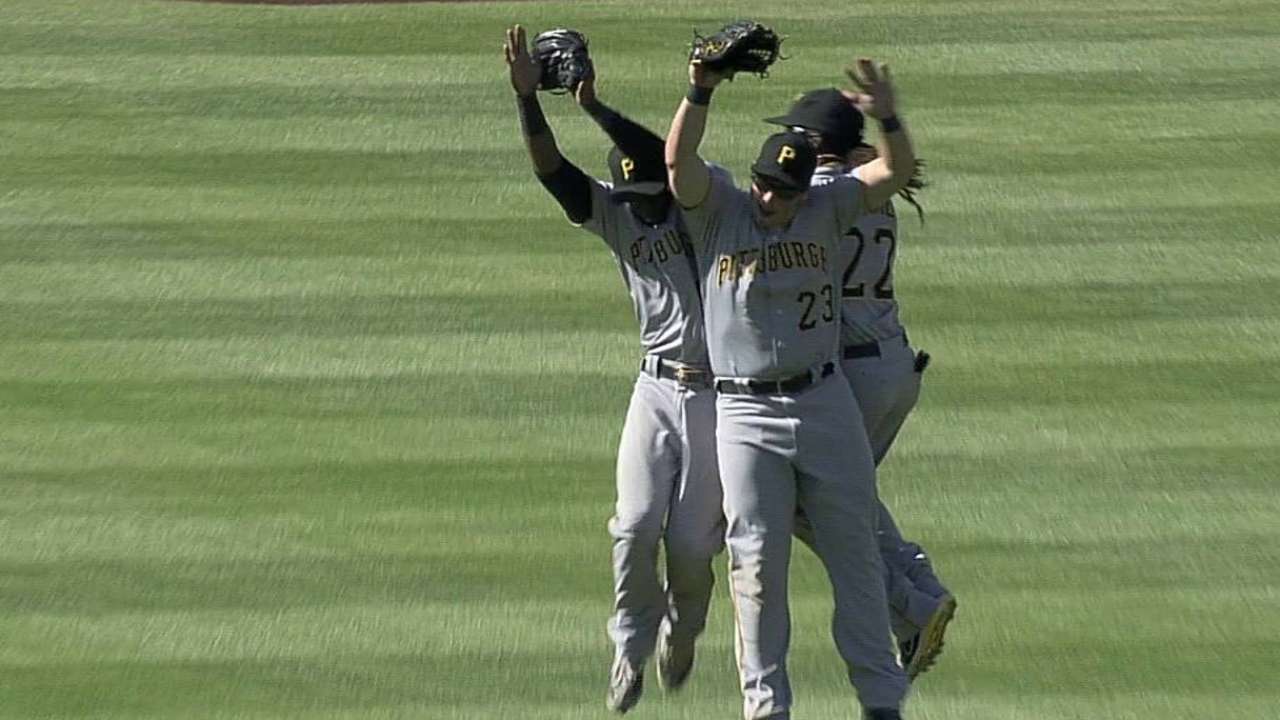 PITTSBURGH -- "On pace" is a term thrown around in sports that often doesn't hold much weight in the long run.
Jason Grilli is on pace for 66 saves this season. Mark Melancon is on pace for 85 appearances. A.J. Burnett is on pace for six wins. Few things actually materialize into these projections, however.
But Pirates manager Clint Hurdle is exploring different options outside of the Melancon-Grilli eighth- and ninth-inning combination in case the pair has been overworked at any point this season.
Hurdle wants to give Vin Mazzaro and Justin Wilson a chance for some eighth-inning work, as well as Tony Watson, who pitched a scoreless eighth Wednesday.
"We need to give them that opportunity, No. 1 to get them in there for the experience value," Hurdle said. "No. 2 to see if the stuff plays the same, because that's always a challenge for the individual pitcher."
But Watson said a reliever's approach doesn't change if he pitches the eighth in a tie game or the sixth inning of a blowout. So it's just a matter of being ready at any point in the game when his number is called.
"You've just got to take the ball and attack the hitter," Watson said. "You've still got to have the same mentality, attack the strike zone and get those hitters back in the dugout."
Wilson has allowed just five runs in 31 innings this season. Mazzaro, a starter at the beginning of his career, has allowed five runs in 20 innings of relief work.
These two have been strong, along with the rest of the bullpen, which leads baseball in wins, ERA, saves and opponents batting average, and ranks second in strikeouts. If the only concern for a manager were performance, then Hurdle likely wouldn't change much, if anything, about his relievers and their roles.
But wear and tear on arms is always a concern, and injuries are inevitable. That's where having guys who have experience in different parts of the game will help.
"For the most part, we've all picked each other up," Grilli said. "It's just an attitude of guys knowing that we're good. We're going to come out and be aggressive and not be a doormat for anyone."
Steven Petrella is an associate reporter for MLB.com. This story was not subject to the approval of Major League Baseball or its clubs.