Shark-infested clubhouse: 'Pen installs aquatic tank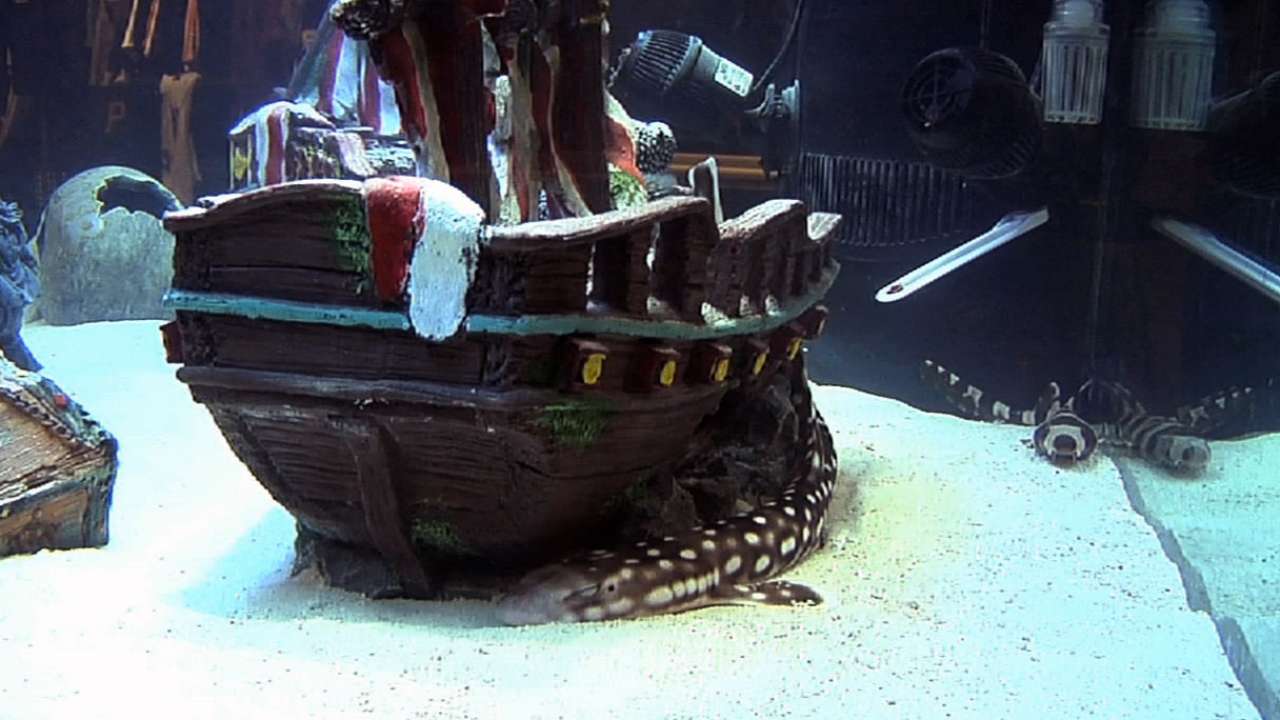 PITTSBURGH -- It always seems to come back to sharks.
The Pirates' bullpen -- one of baseball's best -- has dubbed itself the "Shark Tank." They "look for the smell of blood and go in for the kill," closer Jason Grilli said.
Grilli also described the short-term memory relievers need in a way sharks would understand. "You either sink or swim," he said.
Now, there's an aquatic fixture in the Pirates' clubhouse to represent the theme of its bullpen and its mission: An actual shark tank.
"I didn't know if I had to pay to look at it. I asked, but there was no admission," Pirates manager Clint Hurdle joked. "… But they've identified with it, they've embraced it, we'll roll with it."
Grilli said he started to look into what kind of sharks can be kept as pets without "putting guys on the DL and losing a finger or an arm." He wound up with a 150-gallon tank -- complete with several Pirates figurines, a ship and a skull -- to house a black-and-white-dotted Coral Cat shark, a yellow-striped Banded Cat shark, and a puffer fish, so far. Several more "predatory creatures," as Grilli described them, are on the way.
The tank was donated and customized by Gary Knabe, a Pirates season-ticket holder who owns Elmer's Aquarium and Pet Center in Monroeville, Pa.
"You put some live crab, shrimp, or octopus in there and they go nuts," Grilli said excitedly.
Hurdle is accepting of any nickname, practical joke or large aquatic tank in his clubhouse as long as he sees results from the players behind it. He's gotten what he wants from his bullpen so far this year.
Heading into Wednesday's game, Grilli has 21 saves in as many tries, setup man Mark Melancon has allowed just three runs and two walks in 28 innings, and the relievers as a unit are first in the league in batting average against (.212) and tied for the top spot in ERA (2.74).
Will it last? Grilli thinks so, but admits there will be bumps along the way. It's just a matter of whether a reliever who sunk yesterday will swim today.
"We'll go through a little bit of drama, but that's what relievers love the most," Grilli said. "If you don't love it, then you haven't been in the bullpen long enough."
Steven Petrella is an associate reporter for MLB.com. This story was not subject to the approval of Major League Baseball or its clubs.