Hockey nut Inge torn by potential Wings-Pens clash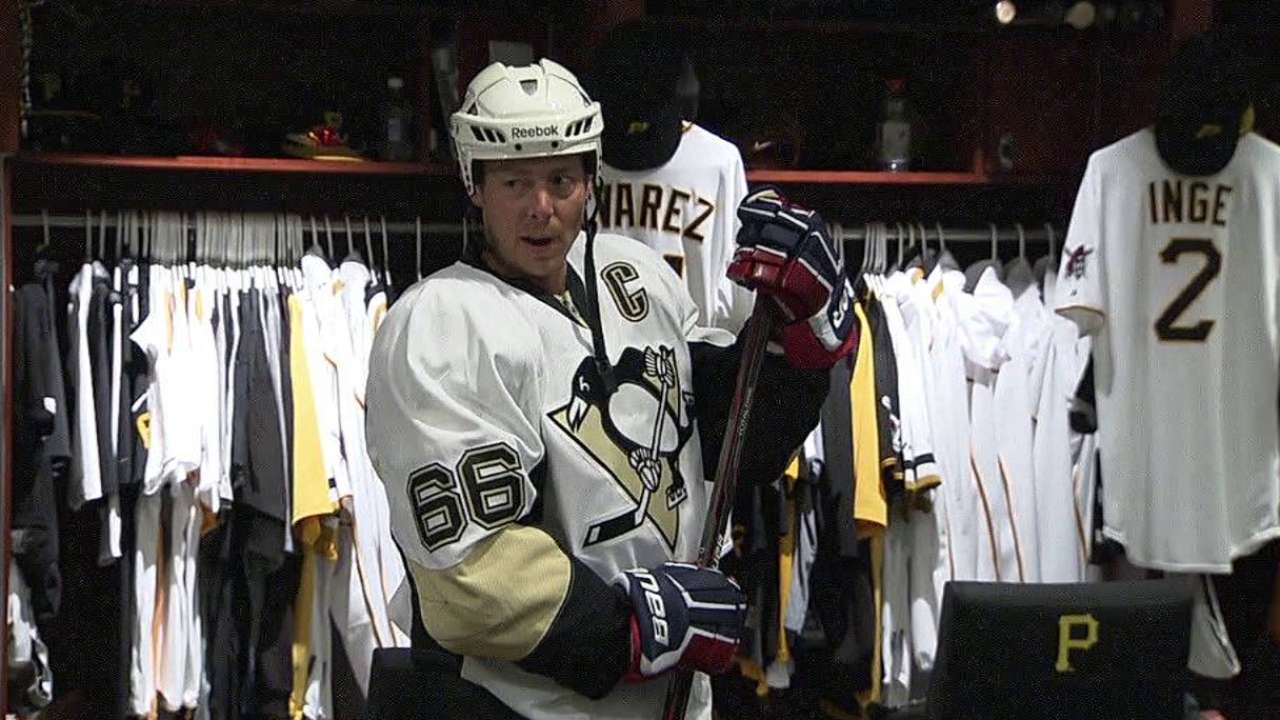 MILWAUKEE -- Renowned hockey fanatic Brandon Inge is already fretting over what, for him, would be sweet misery.
How will he possibly handle a Stanley Cup Final between his longtime rink favorites, the Detroit Red Wings and the Pittsburgh Penguins, the team he quickly adopted following his move to the Pirates?
"I don't know what I'm going to do if it's between those two teams," Inge said. "I've always been a hometown guy, and I like following the hockey teams. Even when I was in Oakland, I tried to keep up with San Jose."
But Inge was Detroit's hometown guy from 2001 to April 2012, when he was released by the Tigers. The thought of returning to Motown -- the Bucs visit the Tigers for Interleague Play on Monday and Tuesday -- just as the Red Wings are about to potentially clinch a spot in the Western Conference Finals while the Penguins have already moved on with their five-game dismissal of Ottawa is intriguing.
"It's really cool. It's exciting, and I'm happy for them," Inge said of the Red Wings, who lead the Blackhawks 3-1 in the Western Conference Semifinals and will try to close them out in Chicago on Saturday night.
If the series continues, the teams will face off again Monday night in Detroit, a few hours after the approximated final out at Comerica Park.
Detroit fans are famous for their boisterous sports celebrations, so the Bucs could be in for a tumultuous Detroit stay.
"The city's going to be crazy. They tend to celebrate big," Inge said.
Inge anticipates taking the field for the first time in road grays in a park that he called home for 11-plus years. He had already undergone shoulder surgery and his arm was in a sling when he accompanied the A's on their only Detroit visit last season, Sept. 18-20.
"That'll be cool, too," said Inge, an extremely popular player who should get a warm Detroit reception. "But I'll just want to beat them. That's what I do -- compete."
Tom Singer is a reporter for MLB.com and writes an MLBlog Change for a Nickel. He can also be found on Twitter @Tom_Singer. This story was not subject to the approval of Major League Baseball or its clubs.