Alvarez shows improvement at third base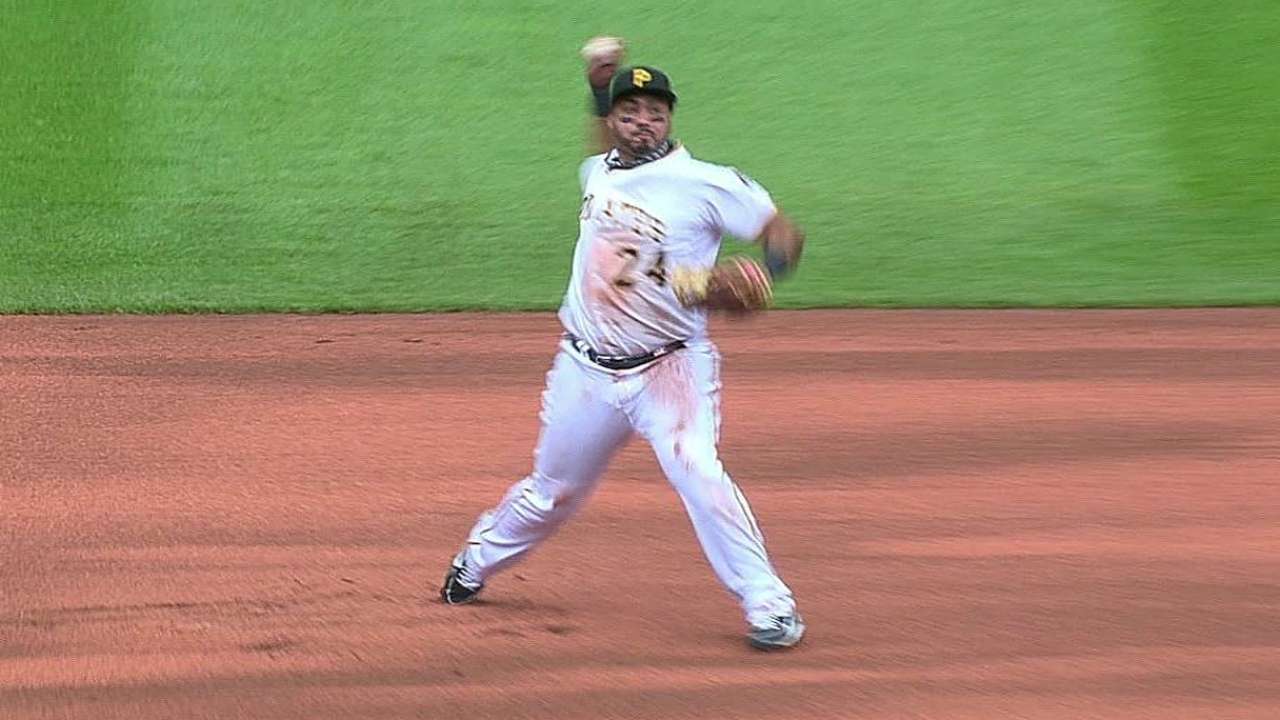 PITTSBURGH -- Pedro Alvarez may hear the chatter, but he's "confident in his glove," anyway.
Alvarez's play in the field has been criticized in the past, but Wednesday night, he made three great stops on hard hit groundballs to his left. And while the Pirates did make two errors in their 1-0 win, manager Clint Hurdle said they probably saved five hits with stellar defense, several by their third baseman.
"Pedro wants to play third base. And he hears the noise," Hurdle said. "As long as Pedro continues to show me the effort, attitude and desire, to play third base, that's where he's going to play. Because he showed last night he can be more than an adequate defender. He can be a defender above average in the field."
In Thursday's 4-2 win over the Cubs, Alvarez continued his strong play in the field with a catch in foul ground over the tarp in the first and a nice diving stop and throw in the fourth.
Alvarez said it's taken repetition to improve his defensive game, and he hasn't noticed any drastic differences as of late. It's been a gradual progression.
And as he continues to log more experience, he's learning more about the position.
"It takes some time to learn how to play guys with positioning," he said. "And seeing the ball off the bat."
Steven Petrella is an associate reporter for MLB.com. This story was not subject to the approval of Major League Baseball or its clubs.