Pirates showing mettle in close games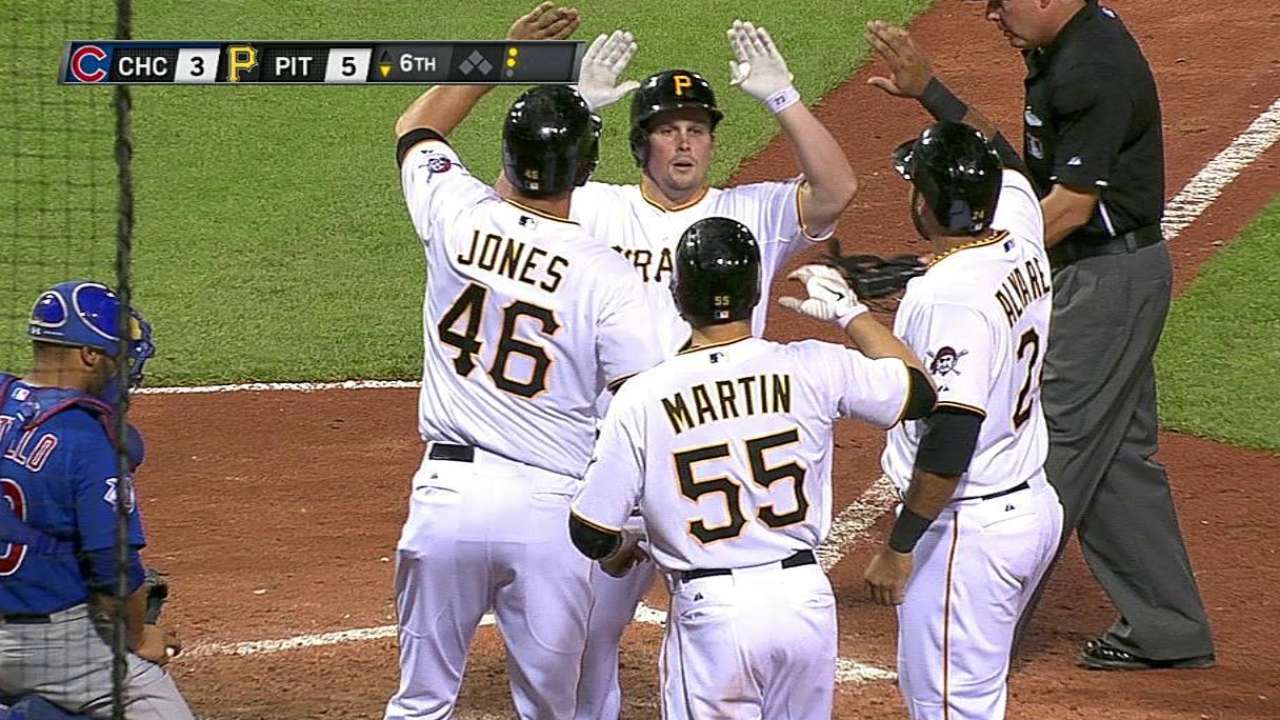 PITTSBURGH -- Call it will, fortitude, confidence or anything else.
The Pirates aren't letting down late in games. Entering Thursday, they were tied with Atlanta and Texas for the most comeback wins in the Majors with 14.
Also, 29 of the Pirates' 47 games this season have been decided by two runs or fewer, including Thursday's 4-2 win over the Cubs, and they are 20-9 in those contests. Day by day, they're getting battle tested.
"It shows the heart, it shows the will to not lay down and give in," said second baseman Neil Walker. "And those things are important over the course of 162 games. It's early on in the season, but when you're playing a lot of close games and you have some come-from-behind victories, those things can really help you down the stretch."
The Pirates haven't let up on this 10-game homestand, in particular, which they finished 8-2.
Travis Snider hit a sixth-inning, pinch-hit grand slam Tuesday and a tiebreaking homer last week against Milwaukee. Pedro Alvarez hit a game-tying two-run homer in the eighth on Friday against the Astros, and the Pirates won on a walk-off error in the ninth.
"Any good team I've been on, or been a part of, has that [fighting] characteristic. You play the game," manager Clint Hurdle said. "I do believe that there is a better understanding of that than we've had my first year or two."
Steven Petrella is an associate reporter for MLB.com. This story was not subject to the approval of Major League Baseball or its clubs.