Veterans bring winning attitude to Pirates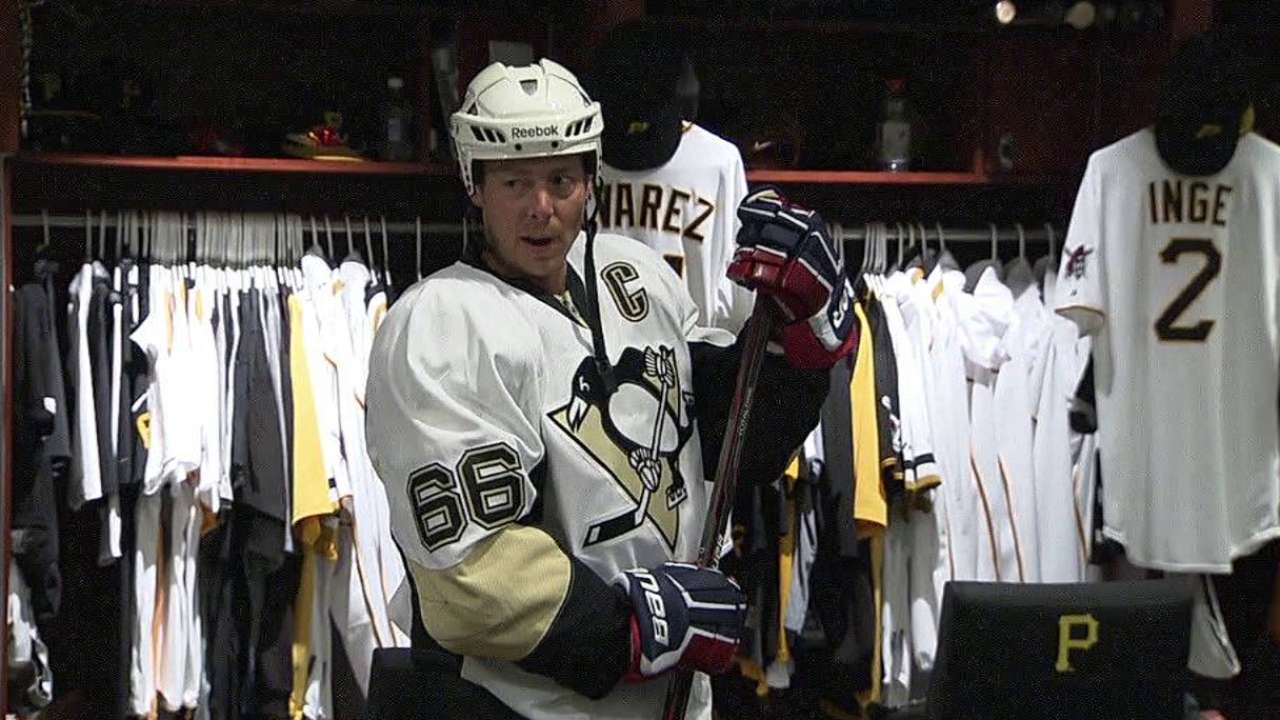 PITTSBURGH -- Homegrown Pirates haven't experienced postseason baseball or long-term success over the course of the 162-game grind that is a Major League season.
But a few veterans on the team have, and it's rubbing off in the clubhouse.
"I know that's part of the reason they were calling me over to this ballclub," third baseman Brandon Inge said. "I've been on a lot of teams, a lot of postseason teams, and they wanted to know what makes things tick."
Inge spent 11 seasons with the Tigers, who made a World Series in 2006 and the ALCS in 2011 during his time there.
He said one of the things he's seen in all winning clubs is team camaraderie, and the Pirates have shown that since Spring Training began. Plenty of teams have the talent, he said, but not a collective positive attitude like the Pirates have shown.
"You're around these guys more than you are your family a lot of time," Inge said. "So if you're going to be butting heads all the time, it's not going to work."
After Thursday's 4-2 win over the Cubs, Pirates players and coaches were already throwing on their Penguins jerseys, which they'll wear when they travel to Milwaukee and Detroit.
Some players tried to match their numbers to those of the Penguins, who are looking to advance past the Ottawa Senators in the second round of the NHL Stanley Cup Playoffs. Neil Walker donned a No. 18 James Neal sweater, Pedro Alvarez rocked a No. 24 Matt Cooke and Tony Watson wore a No. 44 Brooks Orpik.
Besides that, there were a handful of Evgeni Malkin, Sidney Crosby, Marc-Andre Fleury, Jarome Iginla and Mario Lemieux jerseys of all different varieties -- home, away, Winter Classic and even camo.
Inge really got in the spirit of playoff hockey. He arrived at the stadium before Thursday's win over the Cubs in full hockey gear -- including roller blades -- and took a few shots on the net set up in the clubhouse while wearing his white Lemieux sweater.
"This is a sports town," Inge said. "It's good for the city."
The Pirates have also benefited from the veteran presence of Russell Martin and A.J. Burnett, who have been in the postseason a combined nine times. Hurdle says his team's veterans, including those two, have an "edge" to them.
But championship teams aren't built through free agency. More often than not, it's the development of internal pieces, complemented by veteran additions, that breed success. Players who have been around for the last two seasons in particular, when the Pirates faltered down the stretch, have learned valuable lessons and are becoming veterans in their own right as they gain more experience.
"The more you play at this level, and the more you go through situations, good, bad and ugly," Neil Walker said. "As somebody that has gone through the last two years, the highs the lows the in-betweens, you learn how to deal with those as time goes on."
Steven Petrella is an associate reporter for MLB.com. This story was not subject to the approval of Major League Baseball or its clubs.