Pirates to support Penguins in road stretch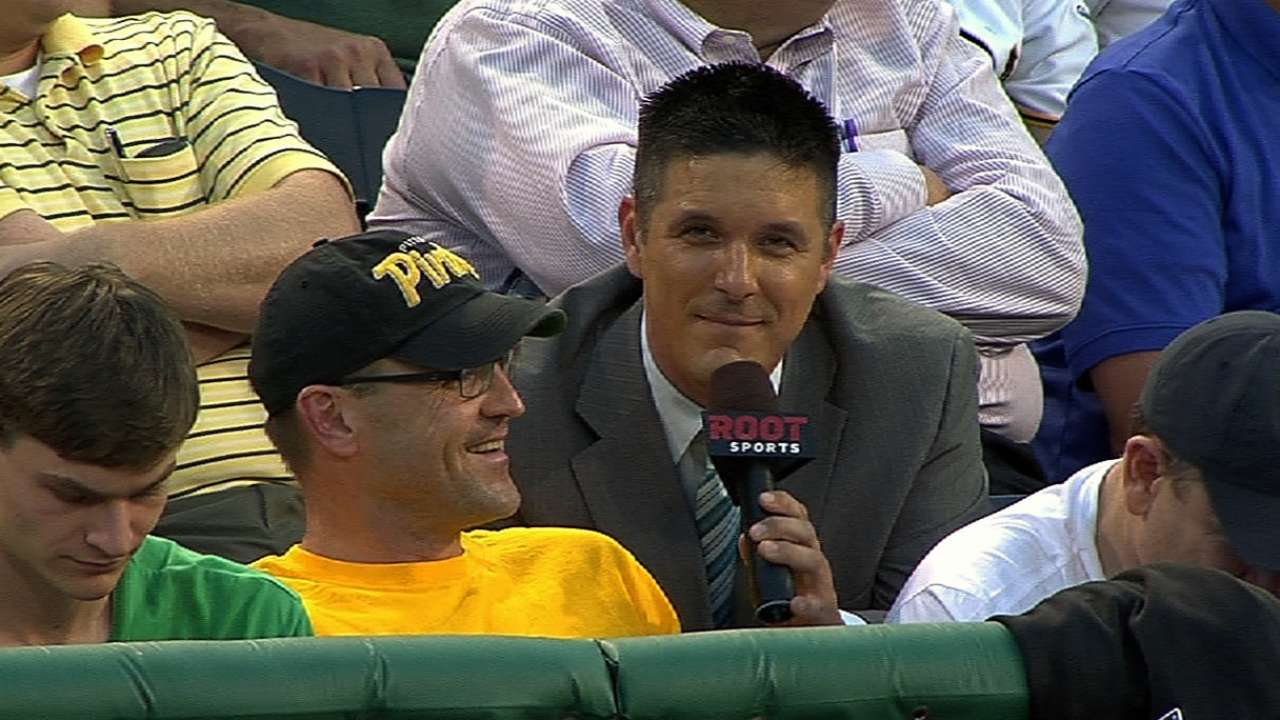 PITTSBURGH -- Pirates players will proudly don Penguins jerseys when they travel to Milwaukee and Detroit this weekend, and they are more than happy to represent their city doing so.
Support for their fellow athletes is running rampant through the clubhouse as the Penguins look to advance past the Ottawa Senators in the second round of the NHL Stanley Cup Playoffs.
"There's a large contingency that have their fingers on the pulse of Penguins hockey," manager Clint Hurdle said. "And they pull the other ones in regardless of whether they want to be pulled in or not."
Gaby Sanchez falls into the latter group but said he realized the importance of supporting other teams in the city.
Sanchez played for the Triple-A New Orleans Zephyrs in 2010 when the Saints won the Super Bowl. He said the success of another team in a city does not motivate him because each team has their own motivation and level of confidence, but at the same time, there is something to be said for collective success.
"We're motivated on our own to go out and do something special," said Sanchez, who will wear a No. 14 Chris Kunitz jersey this weekend. "But on the other hand, if they go out and they win, we're going to want to do the same thing, because we'll see how the city reacts. So of course we're going to want that same feeling."
Brandon Inge, who played 11 seasons for the Tigers, first became interested in hockey in Detroit --- one of the country's most passionate hockey cities.
He said both Pittsburgh and Detroit were especially tight-knit sports communities, and he was happy to support the Penguins because of the positive effects they could have on the city.
"Other athletes understand what you're going through, the everyday stress, and what it takes to become a good team," said Inge, who had not decided which jersey he would wear. "It's good for the city. It's something about community."
Not every team supports the other athletes in its city as with the places Inge has been. He says it starts with the character of players.
"Selfish players don't care about stuff like that; they just do their own thing," he said. "It says a lot for the owners, GMs, the city and the quality of guys that they're bringing in."
The Pirates' hometown NHL franchise even gave Hurdle his own custom Penguins jersey -- a No. 13 with his name on the back -- which was delivered to his office Wednesday afternoon.
Steven Petrella is an associate reporter for MLB.com. This story was not subject to the approval of Major League Baseball or its clubs.