Okla. native Mercer sends thoughts to tornado victims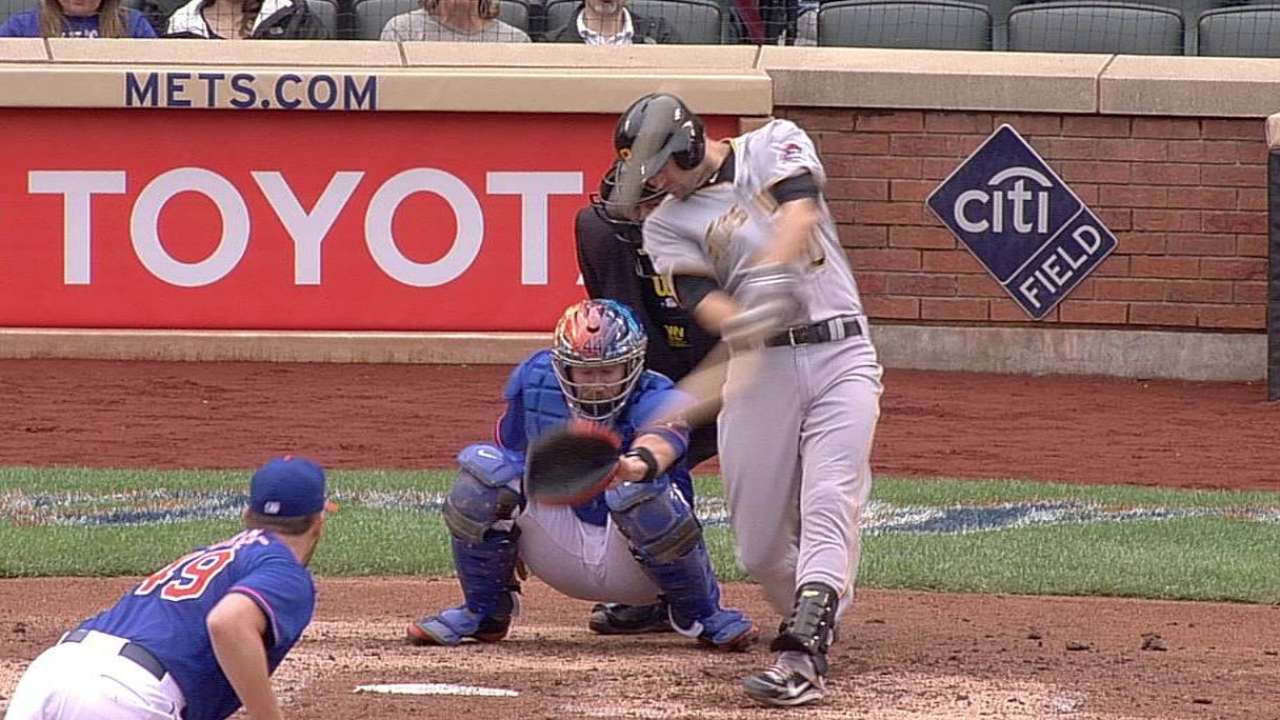 PITTSBURGH -- Jordy Mercer didn't have any family or friends directly affected by a fatal tornado that ravaged part of Oklahoma City and its suburbs on Monday.
But Mercer is sending plenty of prayers that way.
He resides in Edmond, Okla., about 20 miles north of the destruction, and said his parents knew some people in the area. Most of his friends in the state are up north.
"I just wish I could be down there with everybody," Mercer said.
Athletes have already pledged their support for the victims, many of whom lost everything. Oklahoma City Thunder forward Kevin Durant donated $1 million to the Red Cross, and Dodgers outfielder Matt Kemp, a native of the state, pledged to give $1,000 for every home run he hits until the All-Star break.
"Oklahoma is a sneaky state," Mercer said. "We can come together real quick."
Steven Petrella is an associate reporter for MLB.com. This story was not subject to the approval of Major League Baseball or its clubs.