With Martin mending, Bucs send down Sanchez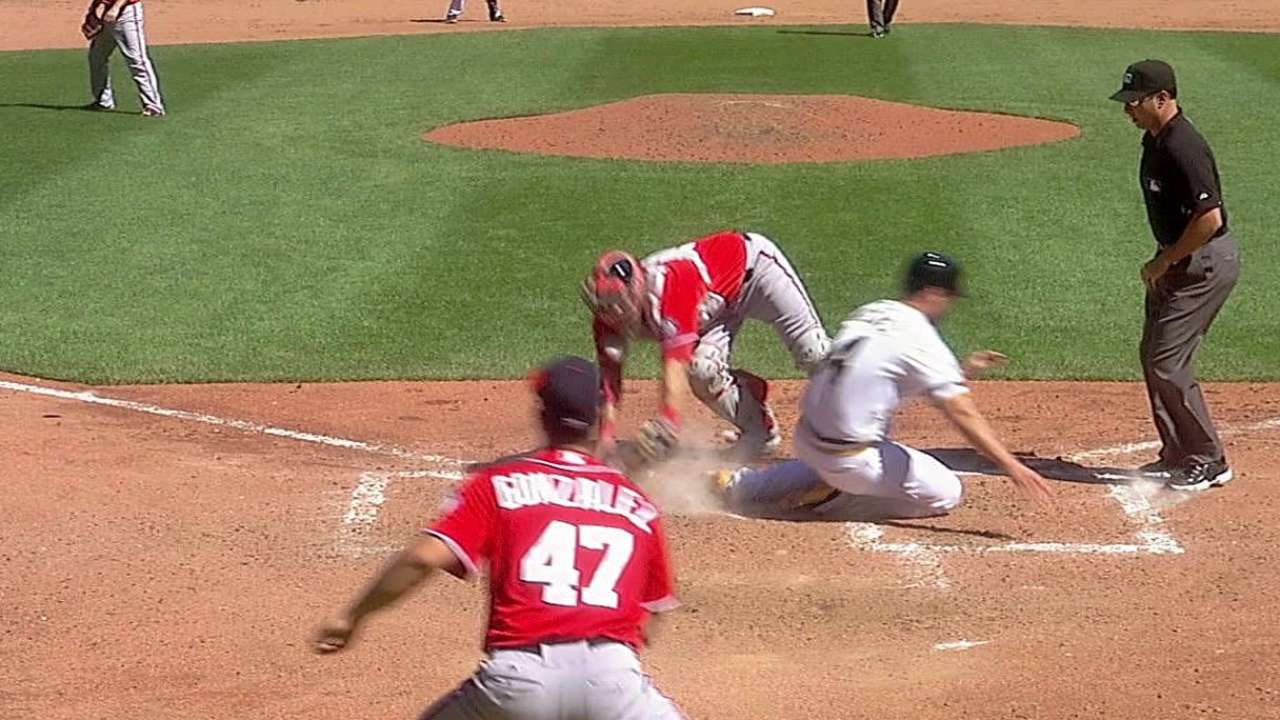 NEW YORK -- Russell Martin's neck stiffness, the malady that had prevented the catcher from participating in four of the Pirates' past five games, had subsided overnight to allow the club to send understudy catcher Tony Sanchez to its Triple-A Indianapolis affiliate before the final game of the four-game series at Citi Field.
Michael McKenry started behind the play for the third straight game.
"There is enough improvement," manager Clint Hurdle said, "that we thought we can cover the game if something might happen to Michael."
That is to say, Martin could catch if necessary, or Hurdle could use an emergency catcher -- John McDonald or, less likely, Brandon Inge.
Sanchez had been brought to New York on Saturday morning and was available to be added to the roster if needed. But he didn't dress for the game Saturday. Still, there was an advantage to his brief exposure to the big league game, according to Hurdle.
"Just to get a taste of what it's like and begin the acclimation process," said the skipper. Hurdle knows about emergency catching. At the urging of then-Mets manager Davey Johnson, Hurdle, an outfielder and first baseman by trade in the 1970s and early '80s, turned to catching in 1984. He spent the entire season in Triple-A, learning his new trade and then caught in 17 games, starting 12, with Johnson's team in '85. Hurdle also caught in five games, starting three, with the Cardinals in '86.
Marty Noble is a national reporter for MLB.com. This story was not subject to the approval of Major League Baseball or its clubs.