Mercer could be pushed aside in Walker's return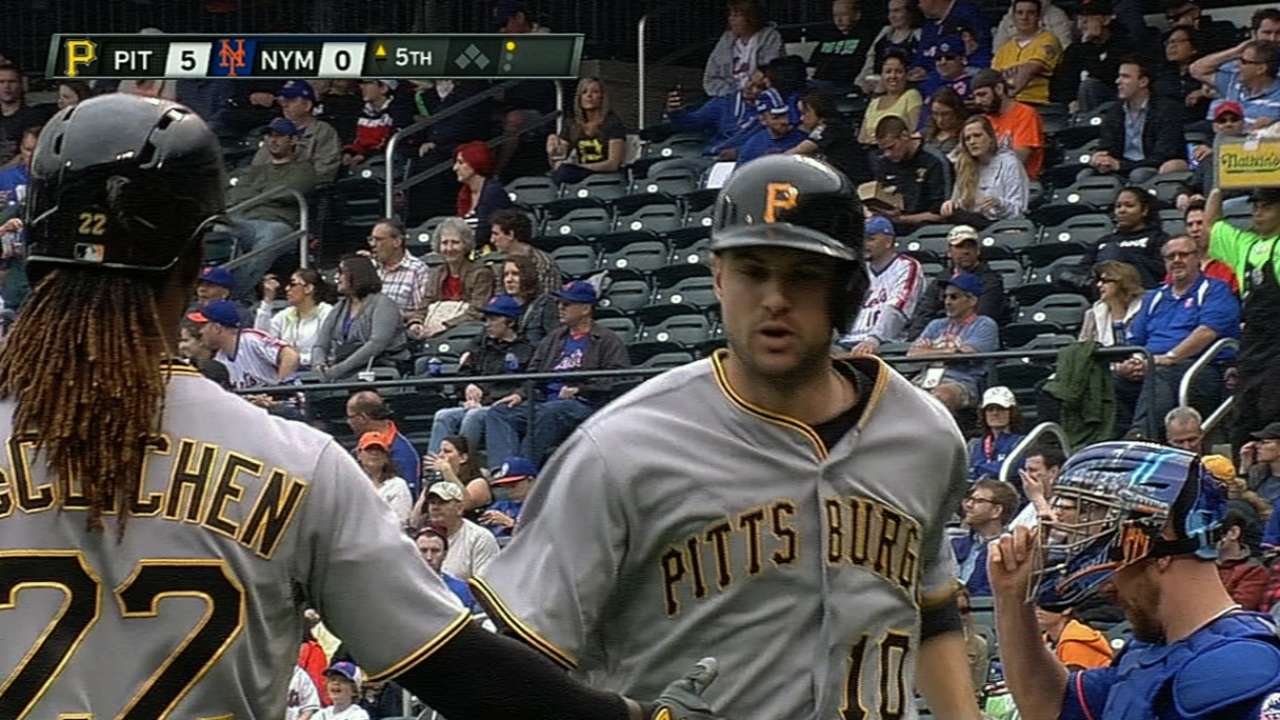 NEW YORK -- Clint Hurdle indicated no final decision had been made involving Jordy Mercer, who has been a productive replacement for injured second baseman Neil Walker. Hurdle, though, was clear on one aspect of the situation -- Walker will play Monday night against the Brewers after his disabled list assignment ends. Mercer will not.
Hurdle asked rhetorically, "Do I want to see Mercer sitting in the bench in the big leagues?"
Rhetorical answer: No. Though Mercer, 26, may be a tad too old to be considered a genuine prospect, the Pirates like his bat. But for now, his path to the big leagues is effectively blocked by Walker.
Mercer had four hits in his first nine at-bats in the series at Citi Field.
Marty Noble is a national reporter for MLB.com. This story was not subject to the approval of Major League Baseball or its clubs.