Big K day for Bucs means ticket discount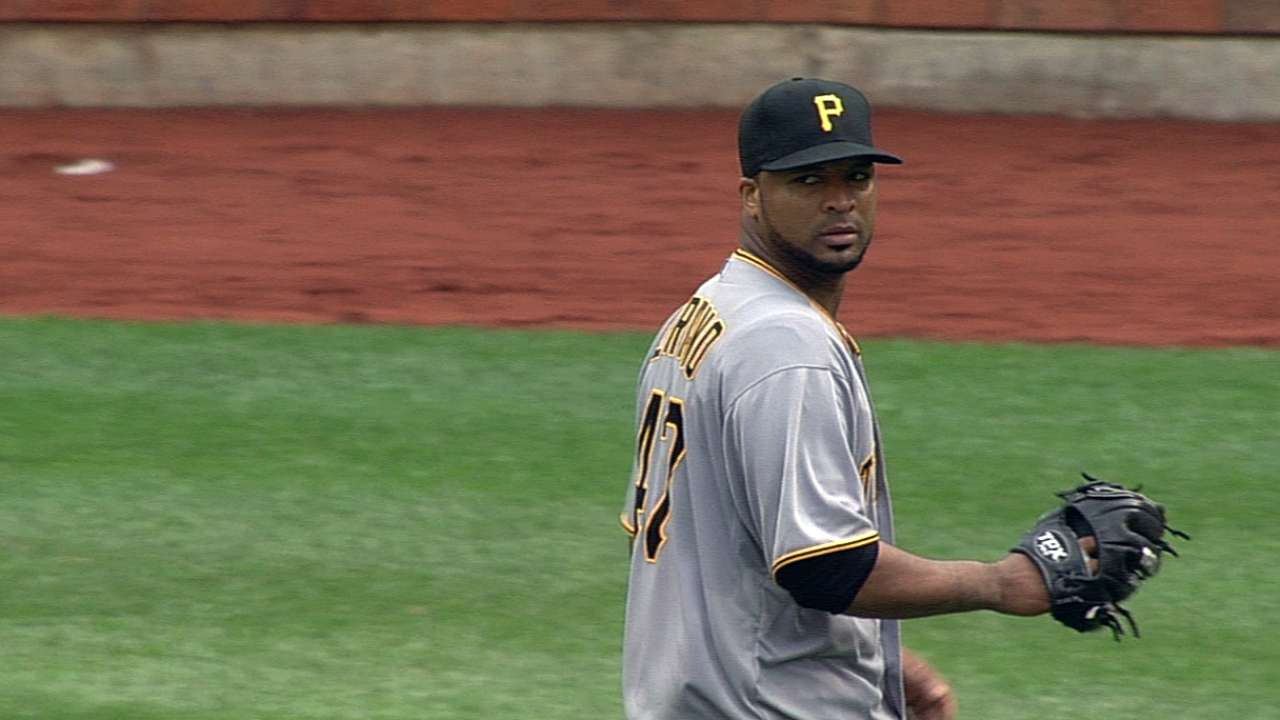 NEW YORK -- The Pirates' decision to extend their "How Many Ks" promotion through Saturday in honor of the season debut of pitcher Francisco Liriano has dramatically reduced certain ticket prices for the first five games of their upcoming homestand.
The promotion reduced ticket prices $1 for each strikeout by a Pirates pitcher in the first three games of the series at Citi Field. Bucs pitchers amassed 16 strikeouts -- nine by Liriano in 5 1/3 innings -- Saturday, reducing the prices for lower outfield box seats from $32 to $9 and outfield boxes from $28 to $5. The discounted prices apply to games in the four-game series against the Brewers that begins Monday and the game against the Astros Friday.
The promotion runs as long as supplies last.
Marty Noble is a national reporter for MLB.com. This story was not subject to the approval of Major League Baseball or its clubs.