Dad's number retirement proud moment for Grilli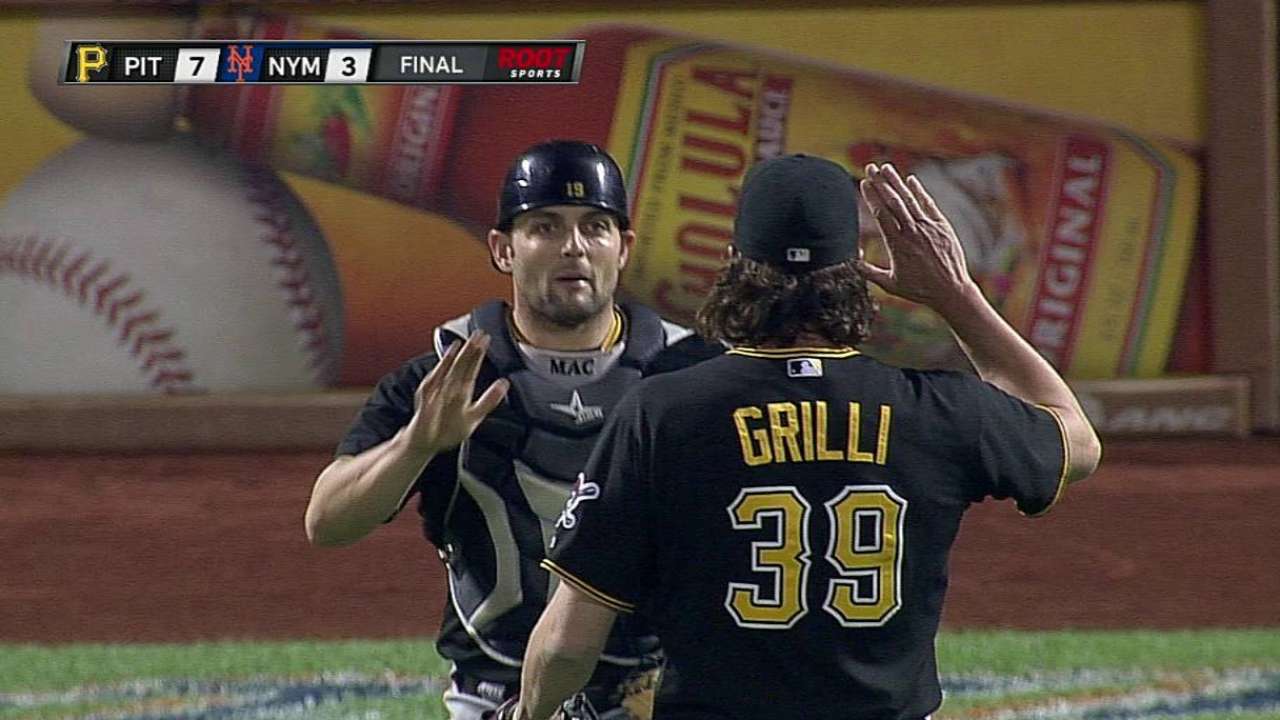 NEW YORK -- The roles were quite the opposite of what they might have been for Jason Grilli on Saturday morning. The Pirates closer attended a ceremony in Merrick, N.Y., where a scholastic baseball career was celebrated. Recognized at Calhoun High School was his father, Steve, a former big league pitcher.
The school retired the No. 49, worn by the older Grilli in the '60s to honor his career. Steve Grilli, 64, was a reliever with the Tigers from 1975-77 and with the Blue Jays in 1979. He wore No. 49 with the Blue Jays, too.
Now that number is affixed to a chain link fence in left field with the family name above it.
To accommodate Jason Grilli's afternoon responsibilities with the Pirates and because the Calhoun baseball team had a late-morning playoff game, the ceremonies began at 8:30 a.m. ET. Grilli made it to Citi Field well before 11 a.m., quite pleased by the props for pops ceremony he had witnessed.
"A proud baseball moment," he said.
Grilli said the school hopes to improve its baseball facilities.
"Maybe they'll move his number to a real baseball wall someday," he said. "To be there this morning, with dandelions in the grass and an uneven field, and then to come here to a cathedral ... two parts to a story. To go from that to get to this is pretty cool."
He was delighted to be in New York for his father's special day and for Mother's Day as well. His mother doesn't have a retired number.
"So you have to let her know that you love her," Grilli said. "Give her something that says you've been thinking about her. You can give her a half-eaten sandwich, but if it lets her know you're thinking of her and says 'love,' then it works."
Marty Noble is a national reporter for MLB.com. This story was not subject to the approval of Major League Baseball or its clubs.