Stiff neck keeps Martin on Pirates' bench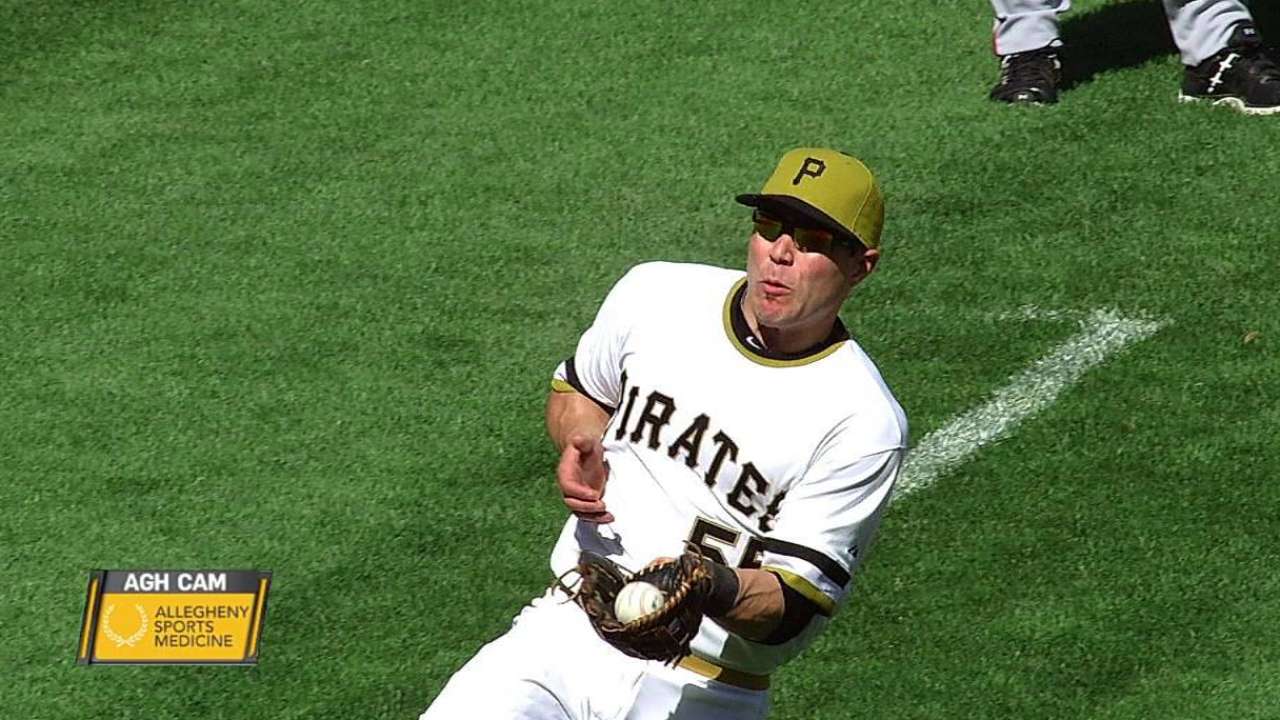 NEW YORK -- Range of motion is the issue; Russell Martin has none. He was missing from the Pirates' lineup Saturday for the fourth time in five games because of lingering stiffness in his neck. He said he could play in a pinch, but for him to see what was to his left or right, he had to turn his body 90 degrees.
Martin said, after the Bucs' 7-3 win Friday, he would play if the seventh game of the World Series were in the offing. Catching for a team that hasn't had a winning season in 20 years, made him guilty of pie-in-the-skying in the first degree. But he made his point.
Told of Martin's Game 7 conditional Saturday, Clint Hurdle instantly referenced New York Knicks star Willis Reed. The Pirates manager knows his New York history.
With Martin waiting for a seventh game or greater movement above his shoulders, the Pirates had Michael McKenry catching for the second straight game. Martin had caught Thursday night in the first game of the series after missing games Tuesday and Wednesday because of the same malady.
As a contingency and with the possibility of a rainout Saturday and a makeup doubleheader Sunday, the Pirates had 24-year-old Minor League catcher Tony Sanchez travel from Indianapolis to New York on Saturday morning to take a place on the taxi squad. Sanchez was not to be in uniform Saturday. A roster move would be necessary if he were to activated Sunday.
Marty Noble is a national reporter for MLB.com. This story was not subject to the approval of Major League Baseball or its clubs.